Home > Articles > Different Types of Men's Suits for Special Occasions
Different Types of Men's Suits for Special Occasions
Men's suits has enjoyed unabated popularity over the years and worn for different occasions – like social gatherings, business meetings, job interviews, and wedding parties. There are various types of men's clothing available in different styles and patterns for wearing on different occasions. Some of the suits are mentioned below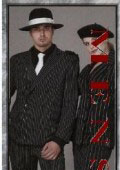 These do not usually fit you perfectly as specially tailored ones. Jackets normally require some alterations including lengthening or shortening the sleeves. Pants too require proper hemming. The type and style of suits a man wears often reflects how professional, presentable and graceful he is.

Among different types of attires the one that is widely worn is obviously the dinner suit. It is mostly a black one which resembles the day lounge suit. The second type that is worn mostly out of necessity is business suits. It is a lounge one and perfect for men attending conferences, participating in meetings or any other formal business activity. There is a range of choices available in this type as they come in various styles, colors and fabrics.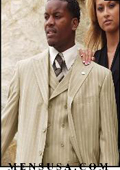 Needless to say the most important type of men's wear is wedding suits. They enjoy a special status and are made using rich fabrics, adopting classic style and creating an elegant touch. Designer ones are one of most favorable choices of everyone. They can be found in many different styles, fabrics and colors – to match individual tastes.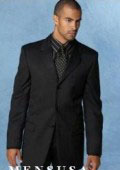 Many men like to wear the vintage suits collections to look like a perfect gentleman. It comprise of 3 items - the trousers, jacket, and vest. Though they are today found in many different colors and patterns, traditionally vintage attires are made up of either wool or polyester.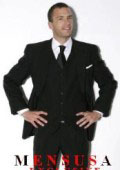 They are arguably the most versatile as they can be worn on all occasions. If you prefer the black one, the best fabric that you should choose is the wool. Wools best absorb the dye and stay neat and trim for hours together unlike cotton fabrics. Wool is an excellent material for men's outfit since it does not lose its shape. Wool gives a sophisticated look and is most comfortable to wear as the material is lightweight among all other fabrics.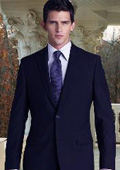 The one you wear should be able to distinguish you from the other men present in a gathering. A unique kind of perfectly-fitting suit that is of a different style and made with a rich fabric can do the trick. While black outfits are undoubtedly impressive, a pinstriped suit has the fresh and refreshingly unique look. Never compromise on the quality, texture of the fabric and the style because what you wear reflects the style of your personality.