Home > Articles > Taking Care of Your Wedding Suits
Taking Care of Your Wedding Suits
Your marriage is an important phase of your life. It is a special day which you are going to remember for ages to come. Hence, you need to look resplendent as all eyes would be on you and your bride. But to look good you need to find a suit for yourself that will help you to enhance your personality and looks. Choosing the right attire can be a really challenging task for you. But, when you are in a well fitted gorgeous suit then you will definitely be the centre of attraction. There are many weddings outfits available from which you can take your pick. Choose to go for the ones that will complement your look. Purchasing wedding suits for men is quite difficult because this clothing is available in multiple designs and colors. It is advisable that man should spend some time while selecting their tuxedos garments if they want to get the best pair of suits for their marriage. The attire you purchase must fit your actual physic it should neither be too baggy nor too tight. It should be have perfect fitting on your body.
The most essential thing to be considered while purchasing your suit is that it should be easy maintenance. When you are purchasing luxurious attires it is essential that you take proper care of it so that it can last for a long time. If you manage to buy a high quality fabric then it will last for a long time. You must take proper care of the wedding attires so that you look good in it even wearing it 5 years after your wedding. If you want your wedding suits to last for a long time you must take proper care of it. You should send it for dry cleaning from time to time so that it stays clean.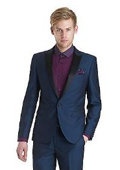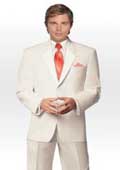 Make sure that you always dry clean your wedding suits. If you are going to wear it frequently then you must at least dry clean every month. Before you give your precious attire to a dry cleaning service you must ensure that it is reliable and commits to offer remarkable services to all its clients. Between the periods when you are not sending it for dry cleaning you must have it steamed and spot cleaned.
You must avoid keeping pens as it may start leaking and your entire outfit might get absolutely ruined. Eat very carefully when you are wearing these gentleman outfits as you might spill something on your suit. Wipe off any spills or dirt immediately with a clean soft cloth. If you feel that the wedding outfits have become dirty then use a clothes brush that would help you to remove any dust from it immediately.
Put them in breathable garment bags so that it does not get dirty. Use the right hanger for hanging it so that it stays in the original shape. Your wardrobe should not be congested as that can make the suits wrinkled. Keep cloth fresheners in your closet so that you can prevent any kind of damage. Dry clean them before and after use. Weddings suits are special to every man and therefore, preserving them as a beautiful momento has its own appeal. Wedding suits should be present with the man forever as they remind him of the nostalgia of the special occasion in his life. Take good care of your wedding suit and never leave it prone to any kind of damage.