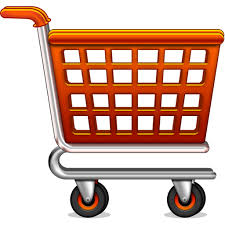 Items: Total Price:
$
Mens Shirts
Men's Stylish Shirts - Great Variety and Superb Look
TIt is a fact that lately men are also giving a lot of importance to fashion and style and everyone wants to look different from the rest. The myth that women alone are fashion-conscious has been exploded and today shops are filled with stylish and designer Shirts for men.
...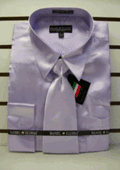 Men's Designer T-Shirts
The shirt market has a lot of fascinating designs to offer these days and the manufacturers are working overtime to come out with some exotic clothing for men. Tees with portraits of celebrities printed on them are the hot favorites with many young minds. Even corporate executives, known to wear formal attires for meetings and seminars, are now looking for trendy outfits to grab attention.
Workwear Shirts for Men
Office-goers like the ones with short sleeves and most of the executives opt for pinstriped polo with sharp collar. They buy a blazer which can be worn over the shirts when going to attend a corporate meeting or business conferences. Work wears clothing for men have ceased to be the usual industrial shirts with collar. Although they are functional clothing, it does not mean that these clothes should be colorless and insipid. When you browse several online catalogs and the available designs in fashion boutiques, you will be truly surprised by the extraordinary style and elegance of it. The earlier perception that corporate wear had to be drab and officious is no longer the case. Most men are bringing style and fashion to their workwear by selecting the right designs, fabric and color combinations. Even the management agrees that mod workwear attires can improve their corporate image and enhance the self-confidence of employees at the workplace. A lot of men have begun to realize how important it is to dress unique and prompt others see his individuality.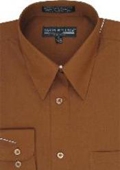 Casual Wear
Most men pride wearing a white or blue long sleeved shirt that goes amazingly well with any dark shade trouser one can find. The ones with sporty looks are gaining in popularity among men of all age groups. These outfits are worn for parties and informal gatherings. They come in a variety of colors - pink, blue, purple, red, etc and the brighter the color, the more radiant you look., For a real casual look, men choose to wear a white shirt and pairing it with some dark denim jeans and white trainers. I can be untucked and sleeves rolled up to looks so marvelous and the wearer can really grab female attention.
Latest Trends
The international men's shirts industry has seen a remarkable growth in recent times. Unlike earlier, the readymade ones seem to be in great demand these days. In fact, most of them want to imitate what celebrities wear and therefore the pre-designed garments are the ones most sought-after. The top notch designers from all over the world are coming up with their own series of fashion attires. This industry has become more organized than ever before and now hundreds of brands are competing with one another in the marketplace. Due to the stiff competition, some fabulous designer shirts can be bought at affordable prices.