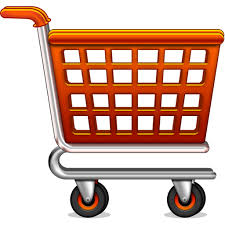 Items: Total Price:
$
Mens Shoes
Selecting the Correct Men's Shoes for a Variety of Outfits
When you take a look at the shoes available for men, you would be amazed to find that there are lots of varieties of footwear present in various styles, colors, materials and looks. The vast range of choices present is an exciting aspect for some as they have numerous options of footwear to pair with their outfits. The most important aspects to deal with, while matching shoes to the outfits are the style of the shoes, whether they match the look, whether the colors and the materials of the shoes clash with those of the ensemble, whether they are appropriate for the occasion and whether they match the style of the clothes, etc. Mens Shoes can be basically categorized as following:
...
Formal/ Dress shoes – Oxfords, Wingtips or Brogues, Monk straps, Chelsea boots, Classic boots, Chukkas, Derbies and so on.

Casual shoes – Casual Sneakers, Slippers, Boat shoes, Bucks, Flip-flops, Sandals, Clogs, Crocs, Galoshes, Loafers and many more.
They have various sub- categories that have lots of varieties of styles in them.
8 Style Tips To Match Your Shoes With Your Outfits Perfectly
Shoes made from leather are well adapted to match formal and all kinds of suits. Suits and leather shoes define class and elegance!

Black leather look the best with business suits, dress suits and goes well with all kinds of formal occasions ranging from business meets, everyday work, client meets and so on.

Shoes made of other materials like Suede, Canvas, Rubber and synthetic products go the best with casual wear like jeans, chino pants, t- shirts, jackets, blazers, etc. The options are endless and the numbers of looks that can be created are numerous!

The slim and contoured shoes exude elegance and go great with a classy suit, whereas the heftier shoes look great with denim.

Wearing the right shoes for the right occasions can pay off in a million ways. You would be regarded as a trending fashion icon who knows his way around the game! Wear stylish shoes for parties and other fancy events and bring out your inner charm.

The plain varieties of Oxfords and Derbies are the epitome of class and look great for formal black tie events! They are very versatile and can be paired with almost any kind of tuxedos and formal suits.

The shoes which have brogues in them can make you look fashion forward when paired with smart casual outfits like blazers, tweed suits, colored suits and much more.

Sneakers, loafers, boats and the other casual varieties hold a lot of versatility as there are numerous styles, designs and colors in them and they can be paired with all kinds of clothes like colorful shorts, casual chinos, colored denims, denim jackets, t- shirts, polo shirts etc.!