Transitioning into a brand new season can often be quite tricky and tough. It doesn't matter if you're the most style-savvy gent on the planet. You want to welcome the new season smoothly and with confidence. If you want to look sharp, debonair and dashing as can be for the autumn and the rest of the chillier months of the year, the following mens overcoat wardrobe must-haves can serve as a reliable guide for you.
Mens Classic Corduroys
Some men view corduroys as being a bit old-fashioned. The most fashionable men out there, however, view these thick cotton pants as being fall staples that work wonderfully year in and year out. If you want to dress to impress in cooler temperatures, you should invest in classic cords right now. Look for cords in subtle yet elegant colors such as tan, forest green and gray. For extra success, opt for cords that have narrower wales, too. These tend to look significantly more modern and fresh.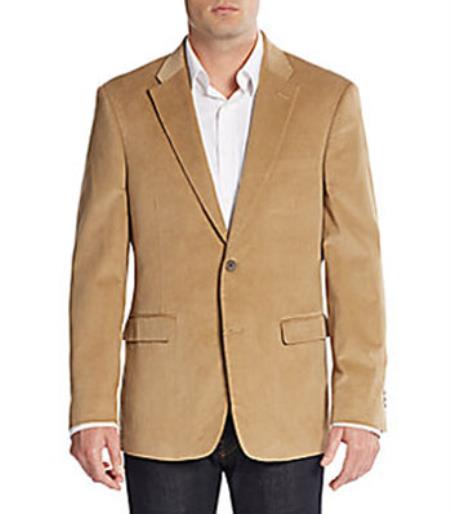 Mens Wardrobe: Blazers & Sportcoats
Make blazers and sportcoats part of your closet. If you want to look like a million dollars in the fall and beyond, say yes to blazers and sportcoats. Search for blazers and sportcoats that truly epitomize cooler seasons. Good material options include both cotton and wool. A tweed blazer can instantly turn any man into a vision of fall chic and class, too. What's not to love?
Explore camel as a color. Camel is a yellowish-brown or yellowish-beige color that perfectly communicates the cozy feel of the colder seasons of the year. It doesn't matter if you're shopping for a brand new two-button suit, a sportcoat, a basic coat, a sweater or anything else. Camel is a versatile and interesting color you simply don't want to ignore these days. If you want to be fashion-forward and on point this year, ignore your usual fallbacks of brown, black and gray in favor of camel. Although this color is definitely on the paler side, it manages to retain a lot of warmth and vitality. That's definitely a good thing when temperatures drop.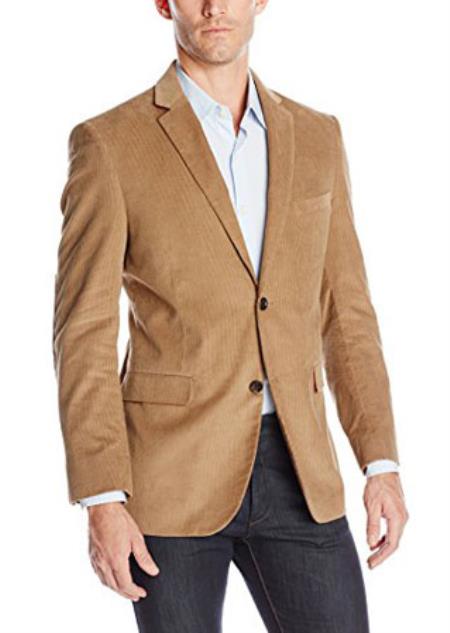 Mens Wardrobe: Casual Jacket & Cardigans
Take note of cardigans. Looking good in the fall and winter often calls for focusing on the classics. The same goes for looking good at all points of the year. If you want to dazzle everyone with your amazing fall fashion sense, consider investing in a casual leisure suit jacket or trusty cardigan.
A cardigan that has a nice slim fit should work like a charm. Cardigans are timeless. They, at the same time, bring vivid images of dapper men from decades past to mind as well. If you want to avoid the pitfall of looking too dressy, a casual leisure suit jacket or cardigan can make a superb substitute for a blazer or even a sportcoat. A cardigan won't just earn you some good fall style points, either. It'll also help you feel nice and toasty all season long. If you want to be warm, happy and comfortable regardless of the weather outside, a cardigan layer can be a great choice for you.