There's a saying in the tie industry that sums up the life cycle of a tie. The saying is, "Pick it, pair it, knot it, rock it." So, it's safe to say ties have always rocked. An Easter suit without a tie is not cool, according to Baby Boomers who use the word, "cool." After all, it is true.
An Easter suit in one of today's styles, like the reincarnated double breasted suit or the 50s skinny suit, owe a lot to ties. But, some men have a hard time picking ties. There is a mental aversion that keeps some men caught in a time warp. Sad to say, all they want to wear is a tie with brown in it or blue in it.
The Neutrals Spectrum
Most men think their Easter suit has to focus on just one color. But, in the fashion industry, there are several colors that are part of the "neutrals" spectrum. Those colors are:
Black
Ivory
White
Beige
Tan
Khaki
Dark blue
Gray
Those colors go with each other and with any other color, so picking a tie for an Easter suit should be easy. The problem is, some men freak out over fashion and color. They like to take the safe road, so they find a traditional tie to match their traditional Easter suit.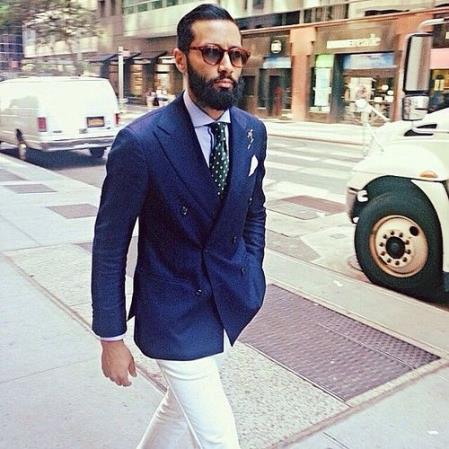 Tie Tips That Give Your Easter Suit Traction
Here's the thing about wearing a tie: when you have a tie on, you can almost go anywhere. After all, it's like a season pass you wear around your neck. And a tie gives you traction. You can pull together all the elements of your wardrobe with a unique pattern or a complementary tie color. Here's a few more tips:
It's always a good idea to balance the width of your tie with the width of your jacket lapels and your shirt collar.
Don't forget to experiment with knot tying.
Find a knot that fits your face.
Ties should stop at the beltline.
Skinny ties are in, but not super-skinny ones.
The best width for a tie is two and a quarter to two and three-quarter inches at the widest point.
It goes without saying, but here it is anyway, "Nice tie," because that's what people always say when they first see you in a suit. Since the eyes naturally focus on the tie, it should be snazzy. You want a tie that looks great on its own but also want to match with a nice pair of mens blue dress shoes. The tie speaks for your Easter suit, and it speaks for all your suits.