Types of Men's Jackets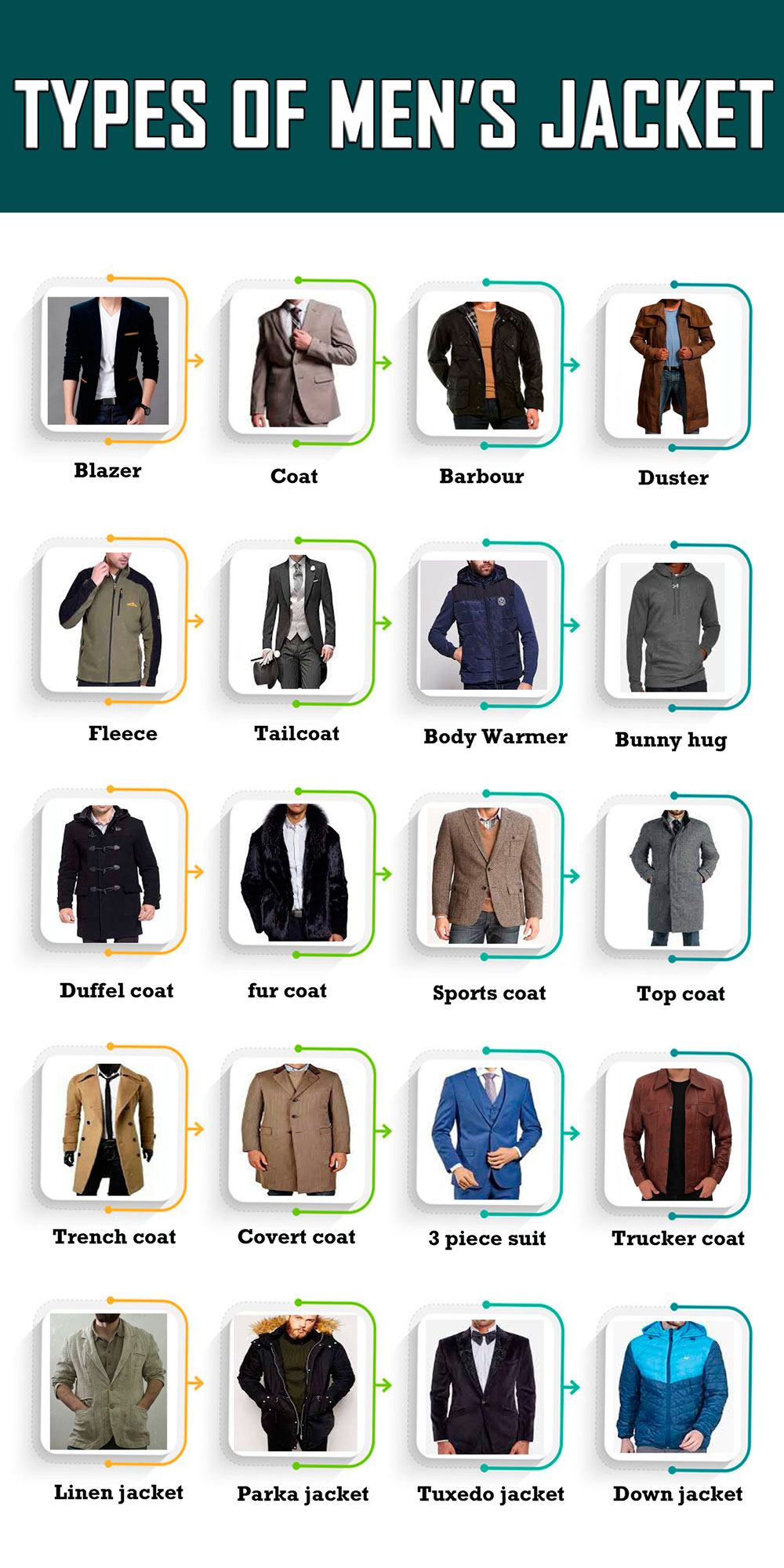 Blazer
A blazer has its own unique identity and is created to be worn with mismatched pantsuits. Fashion is continuously evolving and has changed the nature of this clothing article and today they can be found in many different shapes and colors. They generally have a softer look, following the shoulder style and natural body shape of the wearer. They are less formal than standard suit jackets. They are usually unpadded, unlined and lapels are never edge-stitched. They are lightweight and comfortable clothing choices to be worn over multiple clothes. You are sure to create a positive impression on the eyes of others. You will also have a standout look, when you wear blazers.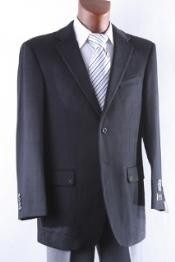 Coat
A coat is an outer garment worn usually on the upper body for both warmth and fashion. They are open down the front and have full sleeves, closing by means of zippers, buttons, belt, toggles, hook and loop fasteners or a combination of these. They are also one of the most preferred winter clothing choices that every man should have in his closet. The finest part about these clothing articles is that they can be easily mixed and matched with different shirts and pants to create a distinctive new look every time. They are an alluring option for fashion minded men.
Barbour
They are outdoor jackets made with top quality materials to give you a comfortable feel while doing outdoor activities. Fresh designs and quality fabrics are the finest thing about these Barbour jackets. They do have water resistant quality associated with them and it makes them preferred choices for rainy days. They are perfect riding coats that would give you a casual elegance that just can't be beaten.
Duster
These coats were originally designed to accommodate the horseback rider but today they are preferred by many modern upscale gentlemen for their rugged look. They usually have a slit in the back that was held together with buttons to defend it from opening. They are made of linen or canvas and are usually long in length. They are also water-repellant. They act as a protective clothing to cover as much of the body as possible and defend yourself from external factors. If you are a modern man, you can wear duster coats to give an instant overhaul to your image and make a very grand fashion statement. When you wear these suits, you will have an elegant figure that could be unmatched.
Fleece
Generally, people prefer wearing wool coats in order to combat the harsh winter chills but fleece coats are considered as the best way to safeguard yourself from the freezing cold. Fleece coats do have major advantages that wool doesn't. These clothing articles hold warmth very close to the body and dry quickly if it gets moisture from rain, snow or even perspiration. They are comfortable, soft and economical clothing choices as far as you could ever find. They are also perfect choices for men who are allergic or sensitive to wool and are looking for amazingly warm outer garments. They are lightweight choices that would make you feel extremely cozy and warm without giving you a weighed down feel.
Tailcoat
They are waist length coats associated with two long tails at the back that reach the knees of the wearer. They are considered as one of the most popular as well as formal clothing choices available on the fashion market. They are great options for white tie affairs and strictly formal occasions. They feature pockets inside the jacket that are meant to keep certain valuable things extremely safe. They also include satin facings on the coat lapels. They are sure to give you a more dignified and formal image wherever you go.
Body warmer
They are padded, sleeveless and outdoor jackets best designed to keep you extremely warm and snug. They do come with uncut finish and unique design that would give you a stylish rugged look. Since they do come with a removable quilted lining, you can have extra warmth during colder days. They are practical clothing articles that could be worn all day long with no discomfort at all. They do have heat trapping and moisture wicking properties that help you stay snug and warm all the time, regardless of how freezing cold it is outside. They also have numerous secure pockets firmly stitched to them for storing things you may need while you are outdoors.
Bunny hug
They are basically sweatshirts with a hood and without a zipper. Whether you would like to make a trendy presence or ooze out a polished elegance, there is no better choice available than bunny hug coats. Start your activity with this hoodie up to stay warm and then take it down, once you really get warm and pumped. They are flawless options for sport activities, workouts, aerobics, walking, jogging and casual walk out on the town.
Duffel
Created from wool fabric, duffel coats have been designed with plaid linings and horn buttons. They are often associated with British style dressing and feature attractive hoods. They are usually three quarters the length of your body. Since they do have the ability to keep you warm all the time, they are perfect winter choices you could ever find. Thy do have a classic appeal that can be unparalleled anyway. If you would like to stay ahead of the latest fashion trend, you can opt for these coats and keep up your standard. Irrespective of your choice amongst classic or classy looks, you could easily stay at the forefront of fashion this season wearing these coats.
Fur coat

These coats could hold up very well and even outlive many fashion trends. Since fur is a strong and versatile fabric, they are mostly preferred during freezing cold. They are designed from durable animal pelts that would stand up to the coldest of temperature. When maintained properly, they will last through many seasons and even years. Not only are they warm, but also durable to withstand wear and tear.They are a must have for every fashion minded man, you know. When you wear these coats in the right way, you will look so glamorous and reveal more than just your personal style.
Sport coats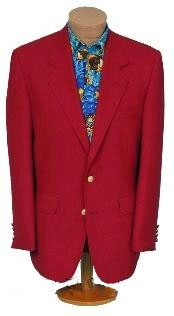 Sport coats are available in a range of fabrics and textures from casual wool to textured herringbone tweed, they can be as much of a style statement as you would ever like. They are awesome clothing choices that would structure your figure and give you a more streamlined look. They also add a richness and visual interest to your image. A neatly stitched sport coat could make you appear extremely mannish and polished.
Top coats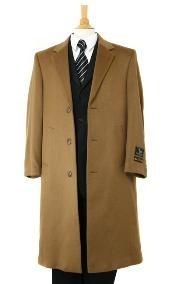 A topcoat, usually, is an overcoat with a lightweight fabric that weighs nearly 500 g or less. They are knee length in nature and give you a complete protection from external factors during both summer and winter. Wearing these topcoats is an exceptionally great way to balance comfort and warmth while still achieving style and fashion. If you would like to be the center of attention wherever you go, prefer wearing these topcoats. They keep you look interesting and exciting to the eyes of everyone around.
Trench coats
They are usually designed with water resistant elements so that you will never feel down on wearing one. If you would like to remain stylish all the time, they are the preferred choices. They also never ask you to compromise on quality, comfort and functionality. These coats do come with many excellent features including hand warmer pockets, outside pockets, inside pockets, belted closure, satin/polyester lining and even more.
Covert coats
They are quite similar to chesterfield overcoats, but little longer in length. They are cut straight down and have slits that were about 6 inches longs and seams that are either double stitched or strapped. These coats actually do have two standout features including poacher's pocket and four rows of stitching. They are generally single breasted and do have notch lapel associated with them. But in most of the coats, they have a contrasting velvet top collar.
3 piece suits
This kind of clothing usually comprises of a shirt, pair of pants and suit. You can wear them in many different ways according to your individual persona, style, height, weight and body shape. They make you look good better than you actually are. Today's modern version of 3 piece suits follows a slim structured streamlined look that would be adored by every young girl. Remember, nothing could beat the classic look of these suits and everyone should have at least one suit in their wardrobe without fail. They can easily make your look outstanding and eye-appealing.
Trucker coat
They are renowned stylish casual outfits introduced first in the U.S for cowboys and outdoor workers. They are made of denim fabric to withstand wear and tear for a prolonged time. Since they are highly durable and rugged, they are preferred the most for outdoor activities. They are made with an artistic style that simply can't be beaten anyway. Today, many cine stars and fashion celebrities have adopted this trucker coat as symbol of style and unique elegance. They also retained their exclusive iconic value amongst casual clothing while making them a preferred choice amongst upscale men of all ages and from all walks of life.
Linen jacket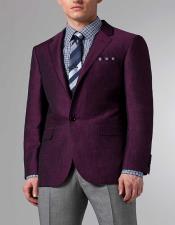 Linen jackets are the best clothing choices, when it comes to elegant cool outfits. They are lightweight and comfortable choices worn mostly in tropical weather. When worn in the right way, they give you a delightful experience. You know, nothing else could beat the scorching beams of sun better than linen jackets. Linen is a natural fabric that lets the air circulate evenly through the pores and eventually give you a cool fresh look. Being a stunning style statement, they are the best clothing choices for every occasion, from high end corporate events to casual gatherings and other public group events. They are versatile clothing choices that will never run out of fashion. They do have the ability to complete your formal look and give you a striking professional image. They are certain to create a stunning impression on the people around you.
Parka jackets
They are the preferred choices to offer you better protection against extreme winter elements. They help you stay snug and warm even during freezing cold. They are extremely efficient in terms of styling. They provide you the rich attractive look that can never be gotten from other varieties of jackets. The design of parka jackets has improved over the years and still gives you the traditional conservative look. They are loved by many men because of the simplicity, supreme warmth and comfort that it offers. Today's version of parka jackets is made with synthetic materials while still offering you the same level of warmth and comfort.
Tuxedo jackets
They are popular clothing choices worn on formal occasions like professional events, celebratory events, dinner parties, ball, dance parties, social gatherings, luncheon meetings and most importantly social gatherings. These tuxedo jackets do come in many different styles, patterns, designs and colors to go with the fashion preferences of every single individual. You know, there could be no classy or sophisticated attire available for a man than a tuxedo jacket. They are designed in such a way that they lend an additional grace to your overall look. When worn in the right way, they give you nice silhouette and make it extremely easier for you to sit down or bend with no discomfort at all.
Down jackets
They are ideal overcoat choices for cold weather. They are one of the most desired and warmest clothing articles to be worn to effectively combat the freezing cold. Combining supreme comfort, unparalleled warmth and stunning style is something you can easily get simply by wearing down jackets. If you are looking for snug fit and top-notch comfort in one single clothing article, down jackets should be on the top of your list.