Linen suits are as American as apple pie and ice cream. But, using linen to make clothing is a lot older than America. Civilizations all over the world found the flax plant and made linen from its fibers. The English gave linen suits a touch of sophistication. American clothing manufacturers thought linen short sets would answer sagging suit sales. They offered them during the summer months in the early years of the 20th century. And they were right, because linen short sets took off.
In Summer, Linen is a Homerun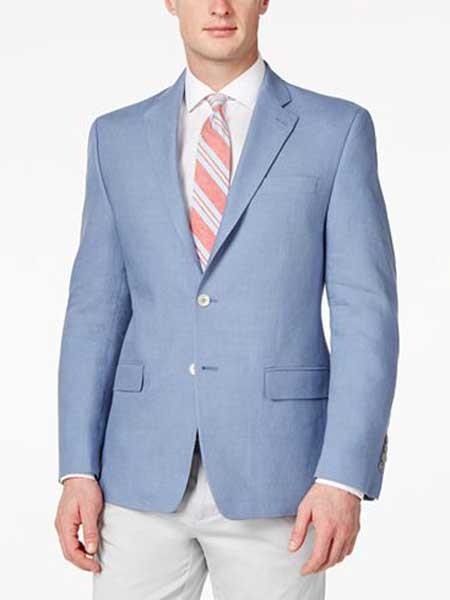 Linen suits were a hit with the rich and famous. And when workingmen found office work instead of factory work, linen short sets were their new best friends. Summer suits for men are, for the most part, linen or cotton creations. Linen and cotton blends also give men the comfort and the breathability they need during the summer months.
But just like the British, American suit makers couldn't leave well enough alone. Instead of making suits with long pants, making matching short pants and a matching suit jacket became a walking suit. And when the walking suit hit the bestseller list, linen short sets were all over the Hamptons, Florida, and Southern California during the hot months.
Pharrell Williams Saves Linen Short Sets
However, wearing linen shorts and a matching shirt or jacket didn't jive with some men until they saw Pharrell Williams at the Oscars in 2016. Williams made the rest of the Oscar presenters look meek, and out of touch, in his short pants and tux jacket.
The thing is, linen shorts and a dope matching shirt are the new dress and casual look in this Millennial-driven century. It's cool to wear blue plaid linen shorts to the office with a blue plaid Nehru shirt. Be sure to add a pair of tan fisherman sandals, or a pair of low cut white sneakers. Men can wear a white linen T-shirt and a pair of white linen shorts to a business party and have no fear. This is the age of the casual male who works and plays as hard or harder than the Baby Boomers.
Some Final Linen Short Set Rules
There is no doubt, wearing summer suits for men, especially wearing an off-white linen short set, is as sick as it gets in this techno world. But there are a few rules to follow. If you wear a linen short set, don't wear a tie. But if you must wear a tie to show your style, wear a crazy one. And if you wear a pastel blue linen short set make sure you forget the socks. Wear a pair of white perforated wingtips with a sneaker sole.