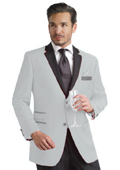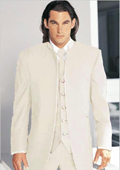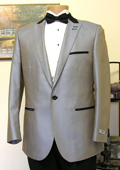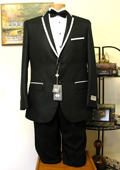 Wondering what to wear to the prom? Simply slipping into any tuxedos won't make you any different than the others. If you really wish to give yourself a completely new look, then try out the funny tuxedos.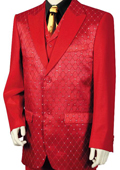 The specialty of these tuxedos is that you get these in various colors and styles, just what you need of a prom. Gone are those days when you moved around in black and white tuxedos. Now, it is time to revise your style so that you can make head turn. Not only are these tuxedos ideal for prom, but you can also wear these to any costume party. It is a lot of fun. We bring out the best collection of men's suits, tuxedos, shirts, pants and more at eye catching price. Have a look at www.mensitaly.com.
Who says you cannot experiment with tuxedos; since you are wearing the crazy prom tuxedos to the parties you have the liberty to wear it your way. What you need to do is simply slide into these tuxedoes with a neutral color dress shirt. For instance, you can wear a nice bright colored tuxedo with a white shirt and a contrast bow tie. Don't forget to accessorize the look with a brim hat and you are set to win hearts at prom.