There is hardly any man who does not wear a suit. Suits make a man look perfect and smart and portray his standard and style. Designers offer various types of suits for men of varying sizes. At the well known outlets you will find an abundance of unique suits to choose from.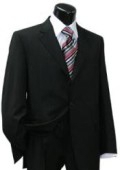 If you have a good body structure and can carry off your attires with confidence, then the best suit that you should go for is an mens athletic cut suit . The specialty of this suit is its unique cuts and features that are sculpted especially for the well-built men. This suit is mostly made-to-order to fit perfectly well and focus on the physical attributes of the wearer. Tall and handsome men look absolutely alluring in an athletic cut suit.
This designer suit is that attire which can be worn for all occasions, as the main objective of this suit is to portray your style and outstanding features. At social gatherings you are sure to be the center of attraction while at a professional event, you will be respected and accepted as the most responsible man. This suit has a dignity of its own that naturally gives you a sophisticated look. The best place to shop for an athletic cut suit is MensItaly. The store offers amazing designs in athletic cut suits and are made for smart men who take care of their physique.
Most men have become style conscious today and if he owns a perfect body he naturally chooses the most fitted suits like an athletic cut suit or a slim-fit suit. These suits help him to flaunt his style and personality. There are various designs and colors in the range of athletic cut suits for you to choose from at MensItaly. The facility that you can enjoy when buying suits from this store is that you can customize the suits according to your accurate fits.
The uniqueness of an athletic cut suit is its perfect fit and designs that offers a sophisticated and trendy look. The suit has hip-tailored pants and the fits are more like the jeans that you wear. According to your tastes and body type, you can select the pleated or the non-pleated pants. The shirts too should have an accurate fit. To get a perfect look, long-sleeve dress shirts are worn that are available in matching colors at MensItaly.
The coats of an athletic mens online suits are perfectly stitched to give you the smart look that you desire. They are neither too tight nor too loose but extremely comfortable. The fabrics used are of the highest quality and accurate price especially at MensItaly. When buying an athletic cut suit for any occasion, take care to select the right color and materials that suit the events. Add appropriate accessories to enhance your looks. But always try out the suits before you make the final purchase. The best fits will always give you an outstanding appearance to flaunt your personality and style.