Home > Articles >Make Mens Athletic Cut Suit Your Style-statement This Season
Make Mens Athletic Cut Suit Your Style-statement This Season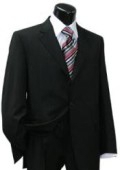 Athletic cut suit are the new fashion trend that is taking this season by storm. These suits can be worn formally as well as casually and come in a variety of sober and pop colors. These suits can be structured and lined as well as available in versions without linings, shoulder pads, etc, to give it that truly casual feel. We have in our stock an unparalleled collection of casual suits for you. Once you do go through our range and variety, you will not be able to walk away and athletic fit suit will become part of your regular wardrobe.
Mix and match your mens suit with anything
The best thing about a mens suit is that you can pair them up with almost anything, whether it is a crisp white oxford shirt or even a plain t-shirt. For a morning garden party, you can pair up your powder blue suit with a white oxford shirt, a pair of jeans, suede shoes, and a pair of aviators and you are good to go. The same suit can be worn to evening parties, business meetings, and day trips without looking out-of-place.
There is no need to worry about your suit getting old and worn out because of constant use. In fact, with age, it adds to the comfort level and makes you look way more cool and casual.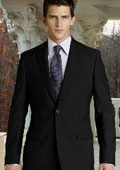 You need not look beyond our collection of slim fit suits in order to find one that fits you perfectly and looks like it was made for you. With quality clothing and impeccable fittings being our forte, there is no way you could go wrong in suit selection from our stock and store.
Fabric selection and fittings
The most common type of fabric that is found is suits in the plain weave or worsted material which is the smooth and tightly woven material that makes the suit stiff and gives it shape. But we offer much more alternatives like flannel, which is more comfortable, especially in cool weather and tweed suits which are always a classic choice.