Too many young college guys are starting their colleges without a clue about how to dress. This must change; college going boys are the future of our society and dressing perfectly is the first step towards being successful. Although clothing does not matter much – the right clothing sense can give him good look and help him greatly to influence others.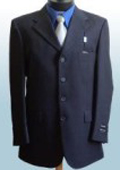 Shirts those are perfect for college:
One of the greatest advantage of being a guy is, it is always very easy to dress better and also be comfortable. Remember every day if you wear a leather coat dress shirt that will look boring. Here is a good suggestion for your shirts, switch from t-shirts to polo shirts. Get some proper sweaters, and leave those hoodies behind. Sometimes well fitted shirts are also ok, make sure they fit you properly. Your shirts should not be too tight, they should just past your beltline.
Pants those are perfect for college:
Not to worry; you can still wear that favourite pair of jeans, only see for it that they don't have holes. Pants are relatively quite easy for guys to match and wear. Almost every kind of shirt can be worn on jeans. If you actually want to change for college, you can buy some khakis or chinos.
Shoes those are perfect for your college:
Stop wearing crocs or socks and sandals. Only thing that you can still wear is your favourite sneakers but not all the time. Tennis shoes with some casual leather shoes will also make you look comfy. And last thing, never wear tennis shoes with khaki or chinos. For the most casual look try some flip-flops.
Good Hats:
Hat? That is also in college? Is that what you are thinking right now? Then take my word, there is nothing odd in wearing hat, if you wear a proper one. Hat actually suits some guys and doesn't suit to some. Study your face style and wear it only if it suits you. Also if hat suits your personality, choose one that looks great.
Hair:
Hair is the most important part of your personality. Learning what style suits you and what makes you look great will help in your personality making.
Actually, any clothing that is casual by itself or made smart by adding good shoes and a nice formal jacket is elegant.
Self-confidence along with a friendly behaviour is must, no matter what you are wearing. A rude guy wearing classy and stylish cloths can never be acceptable in the friends. Attitude matters!!!
Once you start dressing in this way you can feel the difference. You will also feel better about yourself. Your self-confidence will rise considerably.
You will become one of those who stand out in the college.