Unbelievably, wearing vintage clothing tends to express an exceptional sense of style and fashion. Well. Just because vintage clothing means second hand clothing, you should not always undermine it. You have to understand the value of rarity before trying out vintage outfits. You might wonder why even used clothes of old times are so rare and even expensive sometimes and why people on earth even want to collect it at the first place. In order to clarify your confusions; you have to learn about the importance of rarity as well as uniqueness in terms of fashion industry. According to fashion experts, vintage clothing is always on demand for different reasons that tend to vary from person to person. While some people want to collect vintage attire to enrich their wardrobe collection with a feel of old times, some others own it to promote the eco-friendly habit among people. Moreover, some people just wear vintage leather coat outfits to create a distinctive fashion and style statement that will help them to stand out in a crowd.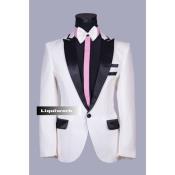 More Information
In reality, vintage clothing actually means garments that are made in between 1920s to 1980s. Some specialty vintage shops allow their customers to get clothing collection of mainly 60s and 70s. You might have heard that sometimes people call vintage outfits as retro dress. However, in some extraordinary cases, attire that are creation of some worldwide known or famous designers can easily become vintage after just couple of years later of presentation. You might wonder why you would pay same or even more for old or used outfits when you can easily get new ones at the same or even lesser price. However, vintage market have divided into two segments including authentic vintage products and reproduced vintage products. While the former segment comes up with original vintage clothing, the latter one is just a replica of vintage produced in recent times. Now, hope you can guess the historical value of the vintage clothing is actually the reason behind the popularity and respect of it.
Effective Guidelines
If you want to know how to buy vintage clothes to get the value of your money, you have to follow certain guidelines.
Fit – Checking the fitting of vintage clothes is very important and you should always go for a trial before making purchase. Moreover, you should observe that no overstretching or bunching of the material is happening while you are trying it on.
Quality –You always need to ensure about quality to get hold of how to buy vintage clothing. Even if you find something cheap and of the quality are poor, your spending will not worth the purchase. Therefore, sticking to authentic places who assure their customer about originality, fine quality and affordability sounds best even if you might need to spend some extra money.