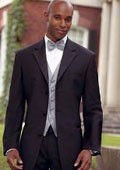 The preference on dressing and clothing has been changing season after season for everyone nowadays. Fashion is having an increasing influence in the modern society, such that dressing up entirely depends on the trends and what the fashion designers are dictating. However along the changes in modern fashion, mens suits have also undergone a major breakthrough of changes. Gone are the days when any kind of suit could be worn for special occasions and as well as for daily wear. Now there are designer suits that are reserved for the occasions like parties and weddings. But the question often bothers a layman where can I buy a designer mens suit? As a true branded designer suit is not always under the reach of layman, it becomes quite difficult to arrange one in affordable prices. If you have been looking for the same, then you must check out MensITALY's collection on their online shopping portal www.mensitaly.com. This brand is known for its quality, loyalty and amazingly unbelievable prices. The collection is worth a try!
As you know that suits are one of the most flexible kind of clothing in a mans wardrobe. Therefore it is important to learn what are the suits that you can wear fashionably wear, and which one is the most comfortable for you. You can try a 100% wool charcoal self stripe suit. This is a very special kind of designer suit which has charcoal colored self stripes which have a stylish 2 button jacket. This being two toned makes a very stylish lining, and since it is made of wool, the suit is durable and quite soft. Another advantage is the two side vents which help an individual to move freely. For the summers, you must go for designer suits which come in shades like olive and cream. Since colors of these sorts can get dirty easily, you must go for a material which is easily washable, lightweight. Therefore the materials you should try are linen, polyester and poplin. The added features that you should try and get are side vents, three button cuff, interior pockets that will give it the designer suit edge.
Single breasted and double breasted suits are the traditional cuts and designs that you should not forget amidst the fascination of designer suits. So it is important to have a dinner suit in your closet. A one button single breasted designer suit will always remain a classic. You can try and accessorise it with shawl collar, cuffs, and satin lapels. A white tuxedo is also a must have in your collection of wardrobes. So which of these designer suits are you goin to opt for in the next occasion?