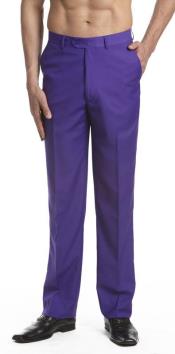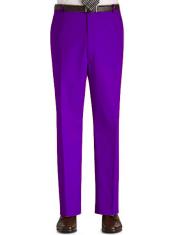 Looking for the perfect dress pant well we have a treat for you. Our online store has a new collection of Purple Dress Pants . These are fabulous pants. These dress pants are just perfect for any kind of outing. And you will definitely look snazzy in these pants. We can't seem to have enough pants right! We are always looking for the perfect pants for ourselves. And pant need to be the right fit. We need to have the proper pants in order to be comfortable in the most uncomfortable of situations. The color is rare and you will not find it everywhere. You could wear these pants at any kind of occasion and you will be at the center of all the attention.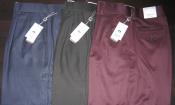 The Style and the color
Our Purple Dress Pants collection is one of a kind. These pants are of different sizes and you will definitely find the size that you have been looking for. These pants come in all different styles. Like the slim fit pants and the regular loose flowing pants. You could get the fit that you find most comfortable. We also have the dress pants in different kinds of textures. We have dress pants in wool which is easily washable and can be worn in any kind of weather conditions. We also have the cotton pants which are kind of the universally recognized comfort texture. All our dress pants are very soft. You will feel like you're wearing a second skin.
After putting these pants on you absolutely not want to take them off. We also have the pleated dress pants and the pleated dress pants. You could also visit our other sections and get designer shirts and shoes from our huge collections. You can also get different kinds of ties and the striped designer shirt collection is amazing. The tie makes a man look smart and serious a no nonsense kind of man. The ties all of them come in different ranges and if you are on a budget well this is the place to be as we are here to serve your every want.