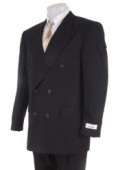 Although invitations for formal parties may often state the requirement of a dress code, but nowadays many invitations also say that you can come as you wish and as you are. And for men this seems to be quite a happy note, as it opens to more arenas of dressing than just black suits. Indeed, the festive season is a time for dressing up and looking your best. Whether it is the dark blue suit dressing to the nines of the office parties or dressing up in fancy outfits, it is surely very wise to get your outfit and accessories completely sorted out well in advance. This way you won't be scrambling at the last minute, desperately looking for ideal outfits, but eventually ending up with a distorted look. So if you want to know how to dress for a party, it is best advised to shop from the right place from where you can get all kinds of clothes, and accessories you want. Therefore the right place in this aspect is going to be www.mensitaly.com. This is an online shopping portal belonging to the years old popular brand of MensITALY, which specialises in mens apparel.
As it goes by the common thoughts of people that girls have far more choice when it comes to their outfit selection. Well that is a true thing that women certainly do have more options in terms of party dress , a racy skirt, a smart skirt or a wide range of trousers. But it is also important to understand that there is a huge choice of on trend garments for men, from smart to casual there is an enticing amount of varieties and combinations available. And if you are still scratching your head and wondering what to wear, do not be dismayed. Here are a couple of pointers that are guaranteed to make you the cynosure of all eyes.
Starting with the formal black tie occasion, men are expected to wear a straightforward black dinner jacket and trousers combination, there are other alternatives too that can make you a stand out from the crowd. Instead of wearing the common suit jackets why not coordinate your suit with a dinner jacket, and try a colored or checked bow tie by ditching the common black tie of the suits. You can also try a colored waist coat to spice up your look and give more personality to it. You will with a simple dash of color, how easily your look can be transformed!
Two Way Matches