Home > Articles > Get A Nice Party Look With A Bright Blue Suit
Get A Nice Party Look With A Bright Blue Suit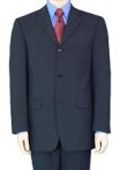 If you are heading to a party and don't know what to wear, the suit is a nice choice. Even if it's a very casual party, you can wear a suit, but with your own style. The bright blue suit is this way a better and smart choice for parties. You can wear in two different styles- first, like the complete blue suits and second, like the separates. Whatever style you choose for the party, make sure that it suits your personal style. Also, the blue shade is ideal for evening parties. We bring out the most stylish menswear at a great price. So, shop from our website for a great party look.
The drinks to dinner look
For dinner parties or drink parties you can wear the light blue suit with a nice dress shirt. Since it is a party look, you can add accessories to give yourself a fresh and cool look. Pick up a bright blue dress shirt and striped silk tie with it. Wear a cool big wrist watch with it and complete the look with loafers.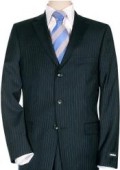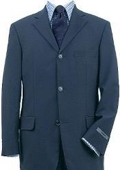 For another look you can try wearing the blue tuxedo with a neutral shirt. The color is such that it goes well with almost all color shirts. Keep this look simple yet stylish. Wear suit with a designer tie or you can use the shirt tie combo style. Seal the look with cool black wingtips and you are good to go.
Try out wearing the suit in slim cut style. If you have a well shaped slim body, there is nothing like it. Pick up suit jacket and wear it with chinos. Do away with the suit pant and get a new look with chinos.On our website brings out a good collection of midnight blue tuxedo. Check out www.mensitaly.com.