Home > Articles > Stylish Mens Alligator Sneakers
Stylish Mens Alligator Sneakers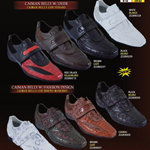 Men's alligator sneakers varieties
Those shoes and sneakers that are made with Italian craftsmanship with finest quality leather. Import quality alligator leather that are the rarest kind of animal skin are used for luxurious purpose. These quality rich alligator shoes that are 'made-to-order' purpose are extremely comfortable too. Alligator sneakers with front elevation and crisp details like laced up and two eyelets in bright color combinations are demanded the most by Italian men. Not only dress shoes, alligator unique shoes in sneakers loafers or boots category of lineup is also common. They are party wear styling mostly.
Suits with double breasted types or tuxedos are well-suited with alligator shoes. Men's alligator sneakers with the finest quality animal prints and deep cut insole varieties in various size fitting is best suited for weddings too. Black skinned shoes in sneakers varieties are also very well matched with black suits for weddings. Rich in color, pattern and handcrafted varieties are priced quite averagely too.
Features in sneakers
The insole lining, bedding cushioned to comfort and made on order basis according to one's foot size is very well maintained when kept in a dry place covered with paper boxes. Neatly wiped with dry or wet cloth is more than enough when maintenance is considered. For the price paid, the customer's feedbacks have never gone wrong. They are hard core in base foot length and heels are elevated in hard fiber rubber soles to give that grip.
Heavy shock absorption varieties of alligator sneakers and dress shoes are Italian youngsters most demanded shoes. Anyone will die to buy one and stock up in their wardrobe. Easily bought through online chain of stores is very rich for party wears and themed weddings. Brown and solid black and grey alligator shoes are rich in leather and insole hardness too. Forefoot and bare foot lining is rich and quality stuff worth the price.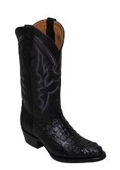 Styles in alligator shoes
Men's alligator dress shoes in brown and grey with two eyelets opening and laced up detail crafted to perfection is well suited with most of the 3 piece suits for men or woolen fabric suits in Italian clothing line up.
People love to own 1PC, 2PC or 3PC suit with the alligator leather sole sneakers for casuals or dress shoes for formals in their wardrobe. They like being uniquely different from the crowd and the shoes will make one person get the best looks on their special occasions undoubtedly. Go for a easy shopping experience online while making the best use of the sneakers or dress shoes for men in alligator shoes category by saving the best for the last. They can be shipped to your doorstep when the payment is made online. All the shopping advancements is made easy to buy a shoe when your size is in clarity on your kind. Within minutes, you will own one pair of alligator dress shoes or men's alligator sneakers in your wardrobe.