Home > Articles > Contemporary Style Statements With Mens Blazers
Contemporary Style Statements With Mens Blazers
Today, it is very important for men to create an impact wherever they go. And usually the first impression is the lasting impression. What better way to create a first impression than through the clothes that you are wearing. There are classy options like suits and casual jackets that definitely boost your style statement, but the elegance and aura of a well tailored, beautiful blazer is inexplicable. If you have one of the better men's blazers , or any one that suits your style, then it can increase the aesthetic appeal of any garment that you choose to wear.
More choices with bolder fashion choices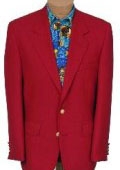 Previously, the blazers came in only the classic colors like black and grey and blue. But those colors are now associated with schools and has become almost boring. Blazers are not only classy, but they can be fun too. Now that there are blazers available that come in every imaginable color and pattern, they add zing and excitement to any garment that you are wearing at the moment. They equally complement a pair of jeans and t-shirt and at the same time, if worn with dress shirts, can make you look formal and fabulous. It is such a piece of clothing that exudes character and enhances your personality to such an extent that you will not feel incomplete or inadequate wherever you go.
Types of blazers
There are a number of different types of blazers that are available today to cater to your fun and creative side. Whether you want a one-button or a two-button, structured or unstructured blazer, you will get what you are searching for. There are blazers available in plaid and cotton varieties, and they come in a multitude of patterns like floral print, or other dainty or smart patterns. They are available in pastels, pop colors, classic colors and any other variation that you can possibly imagine. The concept of blazers is changing and you should keep up with the times.
Ultimately, however, what matters is how you want to carry your blazer and with what. You make the boldest of style statements just by donning the right casual blazers for men , and we have the perfect blazer for you.