Home > Articles > A Touch Of Sophistication With Summer Blazer For Men
A Touch Of Sophistication With Summer Blazer For Men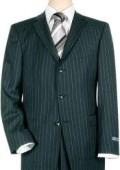 A blazer in itself is a sign of sophistication sand class and when worn with t-shirts or dress shirts, they can add that extra boost of classiness to the entire ensemble. But when the color of the blazer is white, then there is nothing that can stop you from look perfectly dapper. With a summer blazer for men, you can pull off any look, be it formal, semi-formal, or casual, with ease.
Perfect addition to many outfits
A white blazer is the ultimate stylish addition to any outfit, especially during summer. Summer is the season of light and bright colors, and the ultimate example of that is white. You feel like you are radiating light yourself when you wear a stylish white blazer. You can wear these blazers as part of a coordinated suit ensemble or even as an independent piece to add to your standard shirt and pants or t-shirt and jeans.
Versatility and utility
White is one of those colors that can be worn with any other color and make it shine while attracting its own share of attention. It's the perfect contrast to bright and demure colors alike and you can pair it up with anything in any color. One button blazers are an excellent option if you are trying to pull off a casual look. Even two button blazers paired with jeans can make you look laid back and relaxed and fashionable at the same time. They have features such as a pointed hem, a fold-over lapel and button detail on the cuffs, they are almost the perfect addition to any outfit.
White blazers are the kind of apparel that offers the much sought after versatility and style. You can wear them as often as you want and with anything you want. They can be worn in all seasons and at any occasion. And so investing in a white blazer for men, from the wide range that we offer, is one of the wisest fashion decisions that you can make. In a world where it has become essential to combine affordability with maximum class and sophistication, a white blazer stands out, literally.