Home > Articles > Never Put A Wrong Fashion Foot Forward With A Ralph Lauren Tuxedo
Never Put A Wrong Fashion Foot Forward With A Ralph Lauren Tuxedo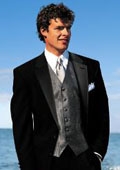 There are a number of designer and brands that are continuously developing new lines of men's clothing to keep up with the times. But despite the insane competition in the market, Ralph Lauren is one of the biggest names in the market and continues to remain so, and is one of the foremost authorities on men's clothing. You can turn heads wherever you go, with a Ralph Lauren tuxedo .
Impeccable style combined with timeless class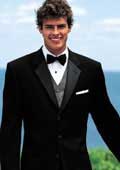 No matter how high-brow an event you attend, if you are sporting a Ralph Lauren tux, then you are bound to turn heads. There is nothing that could go wrong with their line of tuxedos. There are some things that never go out of fashion. Ralph Lauren has managed to keep up with the times, without having to let go of the classic element in their tuxedos. Quality is something that needs no assurance, because the name speaks in itself. It has been manufacturing a range of fantastic, elegant and expensive tuxedos and it does not disappoint. The price becomes a secondary concern, once you own one of the best brands of tuxedos available in the market today.
Fine material with assured authenticity
Ralph Lauren tuxedos are made with the finest material that is available in the market. They are made with Super 120 wool and their quality is something that cannot be compromised. Because of their high standards and impeccable designs, their tuxedos are sometimes copied and their designs forged and there are a number of such dealers who cannot guarantee authenticity. But we are an authorized dealer and you can be rest assured of the fact that we offer some of the best tuxedo designs that Ralph Lauren has to offer.
No matter what the occasion, if it demands that you be present at your formal best, then the best, most appropriate choice is to sport a mens designer suit and watch as you become the center of attention at any party. If you have to sport a tux, then this is the one. With impeccable fittings, classic designs and elegant silhouette, this is something you should definitely own.