Home > Articles > 2 Piece Suits- Keeping Your Wardrobe Stylish Forever
2 Piece Suits- Keeping Your Wardrobe Stylish Forever
2 piece suits have always been an attraction for the men. A wardrobe without these suits, seems incomplete. A perfect blend of superior materials makes the suit worth wearing. When it comes to style, men can always swear for these suits. Every man's wardrobe should constitute 2 piece suit, as it makes you ready instantly. You really don't have to ponder all day long as to what to wear. No matter which events you attend, these suits easily matches every need of yours. Keeping a wide variety of suits is of a great importance. It helps in segregating every occasion of yours and lets you know which color would match the best for that particular occasion..
Ready to flaunt your style?
Two piece suits are a great way to show your taste of fashion. It will show how a simple yet an elegant look will rank you at the top! From attending the formal events to celebrating your friend's wedding, your style will define you. For example, if you have to attend a business meeting where people from various countries are coming, what would you wear? You surely cannot have a bland look when you are representing your country! Grooming and styling has become an important factor today.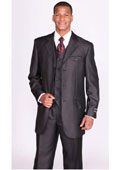 Our website www.mensitaly.com provides exactly what you need. With a perfect fit and size, our website serves the best 2 piece suits for men. When you attend a nuptial, how would you like to be dressed? Of course you would want to be the most fashionable person in the crowd. Suits can just do the right thing for you..
A suave look is just a click away

Picking the right suit according your size is important. You would obviously want the to wear the suits rather than the suits to wear you! Our website guides you to the techniques of choosing and wearing the suits..
* 2 piece suit is a smart way of dressing yourself. But before purchasing, you need to know the size of your arms, shoulders and chest. Although our website provides all types of sizes, it is still important for you to know your size..
* You can go for a slim fit style or a casual style..
* Try dressing up your suit with a bow tie. It can add a greater touch of style that will make you more fashionable..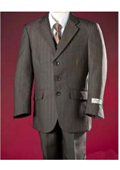 * You can also wear mens 2 piece outfits with a tie. A loose tie can just look amazing on anyone..
* Colors like navy blue, gray, black and pale blue are the patent colors. These four colors are a must in your closet. Other colors like maroon, and green can be experimented..
* To finish up your look, try for fancy socks or formal looking socks, a lovely cravat or a stripped tie, cuff links, and leather shoes..
Our website www.mensitaly.com deluges you with the most stylish 2 piece suits. Our website is particularly designed as a mens warehouse, to serve all your needs at an unbeatable price.