Home > Articles > Ostrich Skin Wallets That Are Elegant And Unique
Ostrich Skin Wallets That Are Elegant And Unique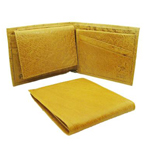 If you are among those men who want to flaunt your style at every opportunity you get, the keep the Ostrich Skin Wallets in your pockets. Every time you take out your wallet, your friends and colleagues will get a glimpse of this exotic skin accessory that you carry always with you and simply say "Wow"! What a fashionable man! And this what all style conscious men as well as women long to hear from others.
ostrich wallets are really a wonderful creation of the professional sculptors. A man can never turn his eyes of them. At www.mensitaly.com the unending variety of wallets made from Ostrich skin will surely turn your heads. As men have only a few options in their accessories, they go for the best ones. Whether it is the belt or the wallet, they choose the exotic leather products to show off their styles.
Reasons why men choose the Ostrich Skin Wallets
The use of exotic skin items has increased to a great extent. Today the celebrities and iconic figures wear designer suits and dresses and accessorize them with the beautifully crafted exotic leather items like shoes, belts, wallets and handbags. It is a mark of style and affluence to use such things. You will get wonderful products made from alligator skin, crocodile skin, stingray skin, snakeskin, eel skin and Ostrich skin. Those who like the look of the Ostrich skin purchase the wallets and belts as well from the most trusted outlet MensItaly.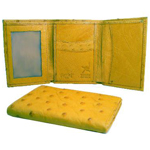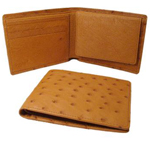 The follicle patterns and the small dots and bumpy style are very attractive. There are bi-fold, tri-fold and various other types of wallets in the ostrich purse where you keep all your ID cards, debit cards, credit cards, bills and other important paper that you need to keep with your self at all times. You will also find wallets that can be kept in the breast pocket or front pocket apart from the trouser pockets.
Designers try to retain the natural look of these exotic Ostrich Skin Wallets and therefore handle them very carefully. Chemicals are not used in this type of skin items as that reduces the shine of the leather. The prices of man in suit may be a bit higher than the ordinary leather wallets. But you have to pay the price for the extra-ordinary quality exotic skin wallet that you are buying. You can see the huge variety of the alligator wallet at www.mensitaly.com and make your choice first and then place your orders to get them delivered at your doorstep.