Home > Articles > Bifold Wallets Are Highly Functional and Stylish in Appearance
Bifold Wallets Are Highly Functional and Stylish in Appearance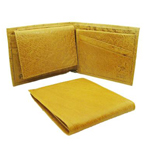 Wallets are an essential accessory for everyman. No matter where one goes it will be always his best companion. One can keep the belongings such as coins, rupees and cards in an organized and safe manner. Men always look for a stylish and smart wallet that complements his wardrobe. If you are looking for any perfectly shaped model that can be elegant in appearance and at the same time it is highly functional, then buying bifold wallets will be an excellent idea. These are highly sophisticated and smart in appearance. This wall is designed in such a manner that it can be easily folded and kept in the pockets of your jacket easily without distorting the appearance of the jacket.
The bifold wallets are flat shaped so that it easily fits inside a jacket and no one can notice it easily. The best thing is that it is spacious and can hold to many things that men usually carry everyday. This accessory comes with different slots in order to hold various cards as men carry different types of cards such as credit cards, smart card and debit card. Moreover the slots have safe closures so that your cards do not slip out accidently. Thus, you can keep things in an organized manner and you don't need to be confused about your belongings while taking them out. Above all your organized wallet will develop a good impression on the onlookers.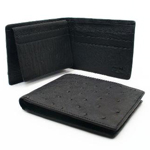 These Bifold Wallets are made out of fine quality leathers. It comes in varying stylish designs and hence one has more option to take the pick depending on his personal styles and taste preferences. These are available in different shades of colors, thus you can pick the one that best suits your personality. Just like apparels, bifold wallet also speaks of your personality and defines your taste preference. Thus, one can make a style statement with this kind of wallet.
One can carry this accessory with any kind of outfit, formal or casual. Moreover, lightweight leather is used for manufacturing this accessory so that users find it easy and convenient to carry. These are highly durable in nature and can be used for a regular purpose. Most of the business men opt for these bifold wallets because these are available in different styles and are an excellent collection to add a touch of professional look to the users.
So, if you are looking for a flat shaped and stylish collection then opting for this bifold wallet is an excellent choice. There are several reputed online stores offer wide ranges of exclusive collections. You just need to choose a reliable store so that you get authentic and real products and at the same time there is no possibility in losing your money. You can check out different collections that are available with a particular by browsing their online site.