Home > Articles > Tuxedos - great attire for every occasion
Tuxedos - great attire for every occasion
Don't go out of style; tuxedos are style
A man is known for what he be dressed in and he is always judged by his impression and appearance. Clothing and apparel is of quint essential importance as it solely reflects a man's qualities. In order to look smart and eye-catching, men should adorn to good quality attires that fits on the wearer. One attire that is in fashion for years would be the suits and they are the most basic and standard attire that gives great look on any man.
Men's suits give a great look to any man thereby grabbing attention. They are worn for almost all occasion types and this especially applies to tuxedos. The best part about them is that they don't go out of style as they are stylish and attractive.
Tuxedo gives formal look in parties
This is more special with people who attend a lot of formal occasions. Later, an elevated social status was attained by people wearing tuxedos and it was used for almost all occasions.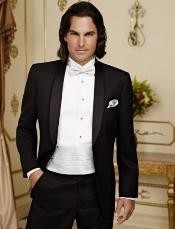 There are some minute details that have to be concentrated while selecting the best tuxedo. Make a decision, whether you would wear single breasted or double breasted style. Both suits are appropriate for formal and casual occasion. If you want a more formal look, then tail jacket with a black tie would be a good grouping. This would give a formal look in evening parties.
Tuxedos - Perfect for any occasion
Its role in wedding is very prominent and they are one of the most beautiful and elegant part. Conjointly, it is besides necessary as the custom wear for special occasions for the sophisticated society. Tuxedos are multifaceted and depending on the occasion, fabrics, style it can be selected but they are at its best for weddings.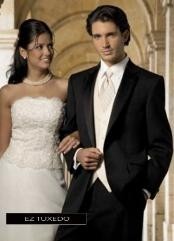 Below mentioned are the tips that will help you to make the best choice in tuxedos. Initially, looking at its quality is a must; it should be of high quality fabric, stylish designed and excellent lines. In general black suits may be the best choices, for the brides often wear white wedding dresses. If it is a beach wedding then white or sandal color is recommended. Its style has to be preferred according to the body type; double breasted or single breasted. You could choose each of them according to your preference.
Note: Remember that the single breasted should be worn open and the double breasted should be buttoned when you are standing.
As the foremost specialist in men's formal wear Mensitaly is pleased to bring you today's most trendy styles. This site is intended to help you prepare for your special occasion by finding the right look, style and formal wear specialist near you.