Home > Articles > Ordering a Custom Suit Online
Ordering a Custom Suit Online
There are many benefits of buying a custom suits online. You very often will land up with deals in which you will get most of the money that you are spending on it. There are many men who like to shop online as its time saving compared to running around shop to shop looking for men's attires that they desire. They would like to finish their task in matter of hours without too much effort and have the product delivered home. This is only possible, if it is done online.
Having a custom made suit is a passion for many men. Having a custom made men's outfit is a sign of luxury and class. It is bound to fit the person perfectly because it is made with the exact measurements of the body of a person and also it is customized for the person's height and weight. The tailor who works on it will keep in mind the exact dimensions of the person so that the suit fits him perfectly. It will provide the maximum comfort to the wearer and this is the reason why the custom suits are in so much demand for many people around the world.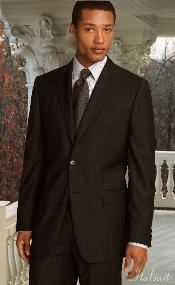 The best way to get a these suit is to choose the right tailor. They are often handmade and its beauty will wholly lie in the hands of the tailor. Therefore choosing the right tailor is very important. You should therefore make sure that you choose a good tailor or the one that you are comfortable with. You can choose from a variety of tailors in the market and make sure that you have the right tailor of your choice when you have experimented with a few. Also you should keep the cost of making the suit in mind. Different tailors will have different rates and with help of internet you can compare between the prices and ensure that you have the right price for the suit that you are buying.
Once you find a good tailor make sure you hang on to him. A good tailor will ensure that you have the best of the materials when it comes to making a suit for yourself. It's always better to have your fittings little bit loose so that you can still fit comfortably if you put on weight. A good tailor will know how to make these adjustments so that you would have the perfect outfit for the right occasion.