A Blazer jacket paired with the right trousers style is a cornerstone of modern male fashion, to earn an instant impact one need to acknowledge and understand the importance of being well dressed. One needs to know what to wear and how to carry attire; a person should choose his/her clothing for a reason that showcases one's self interest but not by getting influenced by others.
Velvet in particular carries its unique charm which adds grace, elegance and dignity. It is something to try out at the least once to know what it holds; apart from other fabric collection. The versatility that the velvet blazer holds is magical. The velvet thing always stands out for its royal and magnificent resemblance.
Whether it's for a day in the office, a black tie event or the festive party season, the velvet blazer should always be given due consideration. It looks just as good when worn with the full sartorial effort as with a pair of jeans. Dark shades of velvet are not recommended wearing during daylight, even though it may be great choice for casual but a poor choice for formal gear.
As a general thumb rule, dark jackets and light trousers are the easiest combination to work with. The other way around is a bold look that can very easily look wrong. A very dark jacket and a very light pair of trousers can make one look unreasonably top-heavy. A good way to fix this is by paying attention to the cut of the jacket, a shorter jacket with more open quarters will alleviate and modernize the look.
Blue color for jackets; it's a bold and rather Italian style that looks good with soft shoulders and tight tailoring. A Velvet Black Blazer looks good with white color trouser and sets a perfect look for summer. Half white, pearly grey works are also better but a darker grey or jet black with a light blue jacket looks cool.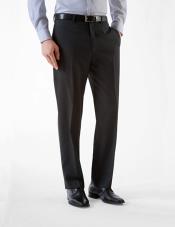 Different shades of different blue dress trousers add to it own charm. Colors like Beige brown also have their own favorable effects over the look, depending on the shade of the jacket; there should be a clear contrast between the two. Navy looks great under a light blue jacket.
Dress a velvet blazer down with a pair of denim jeans. Colors, such as black and navy, will allow you to go to a more upscale party or on a date, while brown, tan and grey blazers look more casual. Pair a dark blazer with dark jeans for a stylish look or wear lighter jeans to create a sharp color contrast. A brown men's blazer will look rugged and vintage with a pair of worn-in, stonewashed jeans.
Pair a velvet blazer with jeans for a party. The velvet blazer works well in a party atmosphere because it looks both dressy and cool.
A velvet blazer is most traditional, but you can also keep it more casual than your formal attire by wearing a turtleneck or cable-knit sweater, instead of a collared shirt. Finish the outfit with a pair of dark jeans to create an edgier, effortless look or wear tailored pants for a put-together look.
It is rightly said that a man is known and recognized by his Dress and Address.