A blazer can be said as truly versatile part of clothing. Men do wear blazers to work, on dates, on vacation, and to an extensive range of special events. Most of the blazers are made from thick, solid or lightly patterned fabrics so that they can be easily coordinated with a varied variety of clothes. Only problem faced all the time is what should one wear with it on different occasions? So, here I am, ready to tell you the best practices in the fashion world.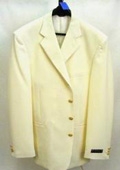 Take a blazer, then apply some "in store knowledge", to dress up for any occasion.
Tie that best suits on blazer:
A blazer can be coordinated with checked, plain, striped ties. For people who have a confidence, a blazer along with a bow tie looks impressive though it is often considered as old fashioned. Sad part is, this classic menswear is always seen as that: out dated and something that, men in their 50's can wear. With a fairly good knowledge and a dashing personality, you can wear the blazer and surely will look good in it!
Occasions when you wear blazers:
Wedding: Blazer is a must when it comes to weddings. Only choice remaining is what you should wear on your blazer? That will widely depend on the theme, time, and location of the wedding. At some beach side weddings I have even seen grooms wearing short pants below their light coloured blazers! If the theme allows and you want to look casual a best match jeans along with the jeans can help you look exactly what you want to be.
Office: Blazer as we all know is a Monday to Thursday must in offices. Makes you look thoroughly professional and handsome. As an office-wear, you can choose any decent colour of the blazer. You can even choose it according to the season. Summer can go along in light coloured blazers and in winter you can go for even the black. Though black and gray are more official as compared to brown and blue.
Casual: Blazer and casual, both words sound like opposites, isn't it? But in the recent trends, youngsters also try to combine these two outfits at certain casual occasions. This helps them look professionally casual I guess! But be careful while choosing colours. No contrast please. Only similar looking colours and light shades will work the magic for you.
Funeral: No option but only black is the tradition. Wear a decent looking simple black to express your deep feelings on this particular occasion.
The combinations of what to wear with a blazer are endless. A best fit Blazer is perhaps the best choice a man can have in his wardrobe, as it can be used on different occasions in different patterns and types as stated above. A blazer will look noble in a lot of situations, and there is no question of it going out of style, at least in your lifetime.