As the weather is getting colder, you need to know the right way to dress for cold days. The basic necessity of winter wear is to keep you warm and safe from harsh weather and low temperature. However, several people think that they will not be able to look stylish as well as fashionable as they have to wear warm clothes or winter garments during cold months. Well, you do not have to worry about dressing perfectly for ecstatic appearance even if it seems difficult to enjoy the season in terms of fashion. Unbelievably, with advancement in technology, nowadays different types of outfits are available that will serve both your purposes of staying warm and dry as well as looking gorgeous. All people need to know before making a winter wear collection is tricks of how to dress for cold.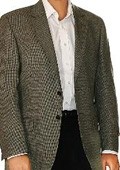 Essential Tips for Winter Fashion
Layering – Dressing in layers is one of the wisest options during winter season. Moreover, if you dress in different layers, it will enable you to remove the outer layer whenever you want. Outer wear like over coat, pea coat , and top coat help to protect your inner outfit along with providing added warmth that you need when you are outside. Now, the moment you reach your destination, you can take your coat off and show off your sense of fashion anytime anywhere.
Proper Undergarments – During cold months, people should consider wearing pure polypropylene made underwear or any other moisture wicking material made underwear to keep you dry throughout the day. You might assume the fact that if you feel wet due to improper underwear; plenty of layering will not be even help you out to keep you warm. Your motto should be wearing fitted, moisture wicking undergarments that will keep moisture away from your skin. You should avoid wearing cotton made one during cold months as it tends to soak the moisture from your body sticking to your skin making you feel cold.
Vital Winter Accessories – You must complete your entire look with some stylish yet warm winter accessories like scarves and hat to avoid losing your body heat. You can even wear turtleneck dress to keep your neck covered from harsh winds. In fact, some people wear baklava under head gear to soak excess moisture from their heads.
Socks and Gloves – The importance of gloves and socks during winter months is beyond any doubt. You will keep the same suggestion like undergarments in mind that your winter jackets and socks and gloves should be able to keep moisture away.
Footwear – Mostly, people prefer to wear varieties of boots in cold months as it comes up with different length like ankle length, knee length, loafers and more.
However, whenever you are getting ready in cold days, dress according to activity and weather.