Several people cannot afford to spend huge amount of money in buying clothing and some people even restrain themselves from doing it thinking it unwise. What you need to know is the right place and method of shopping by which you can get expensive designer collection at inexpensive rate. It surely makes you feel down when you grow tired of your existing wardrobe and want to revamp your persona with something exquisite. However, you should not worry as there are plenty of ways to look good without even spending a fortune.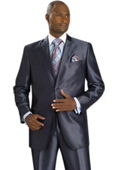 Tips to Dress Wisely
Whenever you want to save time and money yet looking presentable is important, you can go for an inventory check of your closet to find out if you have some clothing items left that you seldom wear. Now, you can get creative and crafty with the old piece designer clothes to create a whole new look by making it stylish and fashionable with some accessories.
Shopping for second hand designer clothes can be another choice to fulfill your demand of getting it at cheap rate. However, do not think that second hand or used clothes always offers bad quality products. Some celebrities, high class people do not even wear their costly outfits more than couple of times and then they donate or sale it which in return you can get at reasonable price and even in good condition.
Another unique trend to break the boredom of budget clothes is to throw a clothing exchange party where you can invite your close friends who are also interested to exchange their collection for some time.
Some More Convenient Ways
When you are asking how to buy designer clothes for less, it seems you are interested in collecting designer outfits without making your shopping a pricey affair. Now, while you can follow the above mentioned tips, you can also consider getting designer clothes from two other convenient sources where both quality and affordability is rest assured.
Wholesale – You can place orders for designer clothes at wholesale rates only when you are giving order at bulk amount. Now, if you are doing business, bulk order is nothing but a common factor. However, if you are purchasing for yourself only, you have to plan it in different way by asking others whether they need designer clothes too and then put all the orders at a go.
Online Shopping –You must be well aware of online shopping which is a great way to collect branded ad designer outfits at discounted rate. Moreover, if you shop from reputable site, you do not even need to worry about authenticity, quality and affordability of the products.
Now, whichever options suits your budget and choice, you can choose accordingly without creating hole in the pocket.