Home > Articles > Facts That You Need to Know About Mens Summer Blazer
Facts That You Need to Know About Mens Summer Blazer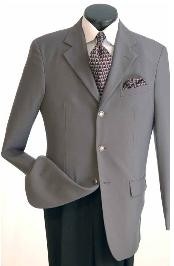 And you thought blazers were meant for winter only? As a matter of fact, jackets could be worn in summers too. All you need is a different fabric, color, design and cut. So just because jackets can keep you warm does not mean you can up your style quotient with this attire. The best of the designers offer you an assortment of new line of blazers that are unlined, casual in detailing, unstructured to suit the warm season. If you are looking for the garments online then check out the various colors, cuts, designs and patterns that we offer.
From pink and khaki colors to printed ones: they are available for men. Secondly opt for materials that are light in weight. For instance the Khaki colored ones can never be replaced during summers. Brands like Levis offer such jackets. These jackets are made of cotton and linen so that you can breathe easy on warm days. In addition these can be worn with any pair of jeans, chinos or trousers.
You can also opt for cotton jackets. Nothing can go wrong in those warmer days if you are using cotton apparels. For instance, DKNY offers a good range of these blazers and you can easily wear this piece to a party, date and even to an interview. You can also opt for the linen blazers and they can be a perfect wear for beach weddings and other beach parties. Check out the collection offered by the Oliver Spencer which offers comfortable fabric and brilliant choices in subdued hues as well. Cool to feel and easy to use these linen men's blazers look stylish too.
The first thing that you need to keep in mind is that the size you are looking for. While looking for them on online, you need to look for short, regular and long sizes. For this you need to know the size you are most comfortable in. for instance, if your height is standard and you go for a longer one, then it might not do justice to your height. Also the shoulder fit of them are important as well. Look for the stylish cuts and designs. The way the cuts at the necks are made or how long do the hands of your blazers run.
The only thing you need to take care of is that the online purchases. Before placing your orders be very clear with what you have selected. Browse through the products carefully before deciding on one.