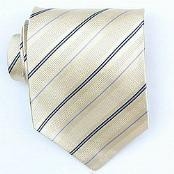 Finding the best selection of ties and neck apparel can make a great difference to your wardrobe collection. This also makes a great gifting idea for anyone. Silk ties have always been popular for their class and true beauty. New versions of silk like micro silk have also evolved over time. Apart from the material, the designs also create a lot of effect on the entire look of the suit. so from where can you get these look transforming, enhancing ties? Have you ever heard of www.mensitaly.com? This is quite a popular online shopping portal that has years of expertise in mens clothing. You will be surprised to know that with MensITALY, how price affordability and quality go hand in hand. Once you visit this website and have a shopping experience, you will never wonder again where to buy ties?
If you are interested in some particular brand, then you can also search according to that on this website, or even try searching according to colors or patterns, whichever is your desire or demand. Silk ties are one of the most elegant and popular kind of ties. You can also try and get a combination of ties and cuff links, at amazing discounted prices. This combination also turns out to be a great combination for gifting someone. With the variety of colors, and patterns available, you can have a tie for any kind of occasion. There are many festive packings also available. The ties can be brought according to occasions like festive and bright, or in professional and subtle looks that will go well with a business attire.
A new idea that has entered in the world of ties is that of the designer ties. These ties are quite different in their color combinations as compared to the commonly available to ties. It is advised to wear these ties for party occasions only. The key to coordinating your suit with this tie is to go for a solid colored suit, and a solid colored dress shirt, preferably light in color. Also, in order to carry out this look one would need a lot of confidence, and charisma as well.
So what are you waiting for? Buy these fashionable ties at amazing prices from MensITALY only!