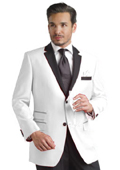 Dressing good don't always need to spend a fortune. These days there are lots of style-centric stores. Here are some important tips that one should follow to look a greatly dressed cost conscious man. Thumb rule is taste is important not money. Unnecessary investment in clothing has been is never advised. Real stylish men know when to indulge and where to save. So guys, time to go shopping!
Classy Look, at less spending:
Sometimes I keep on thinking why designer clothes are so expensive? Admittedly the major chunk of the price difference between non-designer and designer cloth, is because of the label they have. But that's not the only reason. Actually the specialty of the designer cloth lies completely in their fittings, fabric quality and superior finishing. Now, here is how you can look classy by spending very less!
Buy perfectly passable inexpensive pieces from any store. Have a close look, and you can see the crappy plastic buttons, damaging the whole beauty of the suit! Get some really expensive buttons and replace them.
Next important thing about designers is their fitting. Immediately see your tailor. Shorten the edge of those budget pants. You won't believe how a simple fitting exercise, changes the entire look of the dress.
You can fake style, change buttons, shape your outfit, but you can never fake the fabric. While buying it don't go for anything which is more than 25% synthetic. Cheap fabric, have obvious looks. Also too shiny cloth can lead you to a dangerous road!
Most importantly, your overall look includes some accessories as well. Buy the expensive accessories like a pair of kick-ass shoes that perfectly goes with the dress. Same thing you can try about the bag and belt.
Though you know your wardrobe doesn't look like a million bucks, wear a smile and confidence on your face. People tend to observe how well your dress is put together more than the brand name. Don't be a b on road 'brand ambassador'. Be original and wear things that suits you and you can comfortably carry along.
Where can you find brands at lower costs?
Now this is one of the million dollar question, but one single word answer is sales! All the brand stores hosts 50% off sales once in a year. These can prove a pretty good time to shop for all professionals. One of the best ways to get their sale dates is join their mailing list, and you will automatically get updated information every now and then.
Your next option for cheap designer cloth is The Local Thrift Store. I know most of you think they are dirty places. You can find cool vintage items in those places.
Try all above options and happy shopping!
Two Way Matches