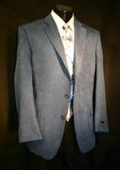 Clothing has a vast effect in developing our personality as it showcases who we are and what we think. Our website MensItaly provides a huge range of clothing that will add weight to personality without changing the inner self of you. We offer casual clothing, formal with a touch of sophistication to our designs. Men with different body type will not find it difficult to go through our collection as it provides collection for every body type. Nowadays traditional clothing made a comeback and is very popular among every age of men.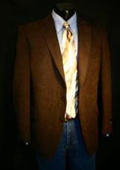 Why it is the most preferred suit?
We have a wide range of black suits with different textures and patterns depending on the taste of the buyer. A black tuxedo or suit is a personal favorite every man. Be it a wedding or meeting with a client we will never disappoint you. Our variety ranges from tuxedo to Boy suits, Wedding suits, Formal wear , mens sport coat, jacket and a lot more. The microfiber sport coat is the most preferred clothing for men who are constantly traveling. It has gained a lot of popularity because of it is wrinkle resistant, easy to fold. The durability of this fiber is highly durable that is the reason it is a personal favorite of every man. We have given a new touch to this fiber, making it look a lot more classic. Apart from wearing it in offices it is a must have clothing if you are going to travel. You don't need to worry about its pleating as it is wrinkle free.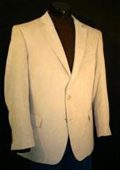 A small glimpse of our huge collection
We want you to look like a Greek god so we have a great range of mens wedding suits that comes in different kinds of fit. It is available in classic fit, modern fit and slim fit. We have variation in cloth, cut and design such as three Buttoned or two buttoned depending on what kind of occasion you are wearing it. We offer a great variety of fabrics. apart from the traditional black, light grey, dark grey, and navy we also offer suits that are rich in color and is a great option if you are tires wearing the boring jeans. We have a wide range of traditional business suits with solid colors and are also available in variant texture. If you are traveling and carrying suit is a problem then our microfiber sport coat is there for your rescue.
To explore a new sense of fashion visit our website www.mensitaly.com.