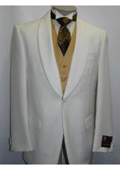 Choosing the right formal wear has often proved to be very tricky, especially if you are looking for an outfit that will accentuate your appearance as well. And this is the reason too that many formal occasions can drive men in to a frenzy, in trying to look for the right size, right style and the right price. Is getting that combination even possible ever? You might not believe it, but there is quite a big possibility of getting all these aspects just right only if you know the right place to shop. For this purpose try shopping from www.mensitaly.com. This online shopping portal belongs to MensITALY, a reputable brand having many years of expertise on mens apparel. You will find various kinds of suits, dress shirts, ties and various other accessories of men. All you need with respect to mens apparel, you will find it on this website. Visit the webpage and see it for yourself.
When wondering the answer for how to wear formal clothes for men , you must give prime importance to the fabric. These not only decides the price factor, but also where you can wear that formal wear. Definitely for a layman, a higher quality fabric is meant for special occasions and average quality is meant for the daily purpose formal wear. Dressing formally can be very easy only if you can keep certain points in your mind.
Formal wear must be chosen just right, for instances do not show up in a tuxedo at a funeral or an executive event. This is just meant for occasions like parties or weddings. And just wearing a suit that is good is not enough. You must try and accessorise and color coordinate your suit accordingly. This will help you bring out the beauty of the suit completely. Formal wear is inclusive of what colors you decide or what kind of shoes you go for. All the minute details have a complete overall reflection on your outfit. Men also love style, and this can be truly depicted by the kind of formal wear you chose.
When choosing shirts and tops, make sure not to go for very bright and bold colors. Go for muted or pale colors and designs. don't worry you will have plenty to chose from like pin stripes, stripes, checks and plaids. There are also lot of variety in collars like a narrow collar or a wide collar. Even when you are considering ties you can either go for a slim tie or a normal one, and there are different kinds of knots also to experiment with. Does shopping for formal wear seem as tough as before now also? Definitely not!