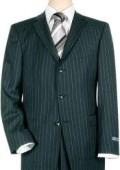 Needless to say, suits are the best way to make a man look their best. And if you desire to wear the suits, you can never go wrong with classic colors like black or navy. To get out the complete beauty of these suits, you need to color coordinate and accessorise it really well. Suits also appear the best when they are bought as well fitted in high quality material. In order to know how to rock a blue wedding suit you also need to know the right place to shop from. MensITALY would be the ideal place to cater to all your fashionable needs. You name it and they have it, be it the quality, pocket friendly price, the fitting or the latest styles. Seems too good to be true? Check out their website www.mensitaly.com and see it for yourself!
In order to select the color of mens suits it is very essential that how correctly you can make a good combination and color coordination with the shirt, tie, belts and other accessories of the suit. to get started with this you must look closely at the fabric of your suit. You will see that there are mnay colors woven into the fabric, and all of them bring out the apparent color of the suit in whole. You will find more variety of colors if it is a patterned suit that you are looking for. For instance if you are looking at a subtle glen plaid navy suit, you will find fine lines of teal, blue and maroon woven into the fabric. Here you get the hint as to what colors you can use to accessorise your tie and shirt. So to get ahead with the process, you need to consider colors according to the family of colors. Therefore if it is a blue suit, you can think of colors like light blue, teal, white will always be a classic combination.
In order to go for colors from the family of red, you will be able to work great wonders with the navy blue suit . You will have to think of colors like pink, claret and peachish red. To be able to carry out colors from this family, you need to be bold and confident in your personality as these colors are bright to be carried off by any one who desires to be subtle or is shy in nature. On the other hand, colors from the family of green like light green, teal or aqua will be a very classy suggestion to be followed. When you are done with the shirt decision, you have the next task of deciding the tie color and pattern. To get started with this process you must select a color which has a deep background and is in contrast with the shirt of the suit. With these simple tips in hand, you will never ask how to rock a navy blue suit again!