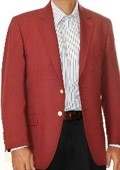 Are you looking at your closet? Thinking about all those jeans and t-shirts sitting at the back of your closet, catching dust? The cloth which still fits you correct and not worn out can be still part of your day-to-day life. They just need a little bit of glam-up. This article will help you to explore endless possibilities, to glam up your clothes.
Pull down those entire article range that needs a little bit change. Sort it out very carefully. Save those jeans which have some holes or stains on them. Or those which are slightly short. If they are too short, not of your size anymore, then it's better to donate them.
1. For all the shirts and t-shirts following are the tactics that can be tried out!
For an old t-shirt, cut out the sleeves. And see the change in its look. It will turn modern automatically.
Play around with colours, Try those t-shirt paints. Give some artistic look on the front portion of the t-shirt.
Take your shirt to the local craft store. They may give you few tips, choose proper combination threads and weave come trendy designs on your shirt.
If best italian suits is a bit short for you then adding a contrast stripe at the bottom and sleeves will change the entire look of the shirt.
2. Dealing with jeans is comparatively easy.
If at all you have one that is fit the waist but short for height- simple cut them and turn them into shorts!
Even for further modern touch, fold them upwards and sew with slightly lighter shade thread.
Stained portions can be torn in a stylish way. Before tearing them, just have a look at those branded pieces. Try to imitate it in the same manner.
3. Glam up your old shorts, turn them in a new manner.
Take three woollen strands and sew them at the bottom.
Make a braided belt in the same manner for those shorts.
If they are a bit short for you then get other bits of material and sew it at the bottom. That will enhance the look and turn them modern.
Stitch patches of other fabric or try some embroidery which suits the original fabric colour.
4. How to deal with the stains or holes on your cloths.
Cut out the holes further wider; also turn the stained part into holes. Add few more holes if necessary, to go with the others. Only thing is they should not be too many. Then wear a proper colour camisole underneath. Choose the colours that complement each other correctly.
Your stained old shirt can be transformed to a brand new looking outfit, easy option is, dye it or bleach it.
Finally don't throw your worn looking clothes, especially the jeans. You never know you can even use their cloth for patching other cloths.
Two Way Matches