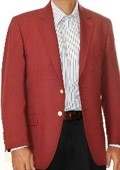 In this article we are going to discuss some important aspects that need to be taken care of while choosing a suit for you. A suit defines your personality and of great importance, when it comes to the impression part! Let us see how to find a suit that best suits your personality.
A great suit can give you a heroic feeling. Spiderman had his spidery suit; iron man had his leaden lederhosen. Your suit will also make you feel special. It is the same, great and confident feeling, experienced by policemen, fire-fighters and solders while fighting for truth.
A perfect fit and stunning suit will feel like a shield. When wearing a killer suit every man feels like a confident bloke. A perfect suit, give you confidence and promote you as a fashion icon.
This particular article, that I am writing, will take you through the process of purchasing a suit for yourself. As we believe that each individual must know how to select a perfect suit?
Let's see some specific things, which need to be taken care while choosing a perfect suit for you.
The very first thing that we do for choosing a suit is 'try on a suit'. While looking for a good fit, stand in a straight position. Wear that kind of shoe which is generally worn out along with the suit. Stand straight with the arms relaxed at your sides. If the suit best fits in this stance position, then it will surely move comfortably along with your body. That is the suit style which best fits your physique.
Figure out your basic needs:
Purchasing a suite is quite a big deal. If you go wrong and choose one which doesn't fit you properly, that will stay in your closet for years without any use.
There can be three possible uses of the suit:
Interview Suit: Don't go for too much more expensive one. As you may end up looking over dressed than your interviewer.
Office wear Suit: Try a dark and classic one.
Special Occasion suit: Black or navy can be a safe choice.
Things that need to be looked for carefully:
For this let us first see the important aspects related to the suit. One is the number of buttons, secondly, are you looking for a peak lapel? Would you prefer side vents or not? And finally which fabric will you prefer?
Fabric: Choose one that has a luxurious look and feel. Imposing a high class effect is our aim.
The lapels can be the "peak" lapels as in new trends also they are being one of the most preferred ones.
No. of buttons you should choose depending on your height. If you are a sturdy six foot guy, buying a business suit for yourself, then you should surely go for a three button suit.
If you are European then double vents are more common over there. With them you can reach the pockets easily. They are a bit more expensive as compared to single.
Suit that best suits your personality:
Shaping up your own personality is your ultimate aim behind all the quest of suits. One more prime way is using proper accessories. An unusual way of shirt colour, tie, cufflinks and a special way of square pocket will look trendy. A nice of pair of shoes to go along is a must.
Weather you love to be a style icon or you just want to buy one for that particular occasion, be sure to check these things put and have a unique personality impact.