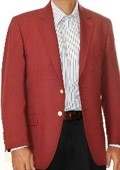 Today is your big night. Still not decided what to wear tonight? You want to woo all ladies at your prom suit. But don't know what can be the perfect attire? This question which comes to everyone's mind that, "how to dress for prom", can be answered in this article. Relax and take a deep breath as we will help you decide what can be worn on this wonderful event which makes this even memorable.
Choosing which colour is necessary
If you are a man who takes control of his clothes, black will be the safest option for you. Black is classic and timeless. Wear Tuxedo style jacket in plain black with either peaked lapels or a shawl collar. The trousers should be matching black in the same material as the jacket. Go for a plain white shirt and a black bow tie. If you love to play with colours go ahead and try navy blue jackets with sleek ties.
Accessories bring out the glow
Boys usually dress in black or white formal wear, regardless of the time of the event, sometimes paired with brightly coloured ties or bow ties with vests, in some cases in colours which are matching their date's dress. Girls wear traditional ladies' dresses or evening gowns and adorn themselves with ladies' costume jewellery such as earrings and a necklace. They also flaunt corsages, given to them by their dates, and girls give boys matching boutonnieres to be worn on their lapels .Here at MensItaly we provide you with a wide range of choices suitable for your prom. Just log on to their online shopping portal www.mensitaly.com to view more of their products.
Your dress must match your date's dress
The glow of the prom dress gets even better if you are wearing a dress matching your partner's dress. A little complementing contrast between you and your date is a good thing. If she is wearing a light blue dress, a dark blue boutonniere flower on your tux or a navy and gold necktie with your suit is more than enough of a nod to her choice. At MensItaly, if you buy any dress, be it for prom night or any gathering to say, we make sure that you look like two charming people, not a wedding cake topper. So look up on the MensItaly style catalogue and we're sure all the girls would be awestruck. And you never know you may be the next prom king. Being a night to be remembered by all you friends and your teachers, what an individual wears is utmost necessary.
Outfit speaks for itself
It's easy to get talked into some of the big fashioned mistakes of tuxedo for prom- wearing bright colours, breaking the black tie rules, and matching your date too closely- but this a great chance for you to take charge of your own outfit and stand out on your own.