Home > Articles > The Type of Tuxedos that is Best For You
The Type of Tuxedos that is Best For You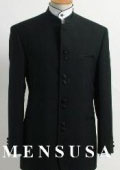 Tuxedos are semi-formal or formal suits. They are the best wedding suits that are well suitable for other formal occasions. There are different kinds of tuxedos available in the market and the type of tuxedo you may choose to wear depends on the occasion for which you wear it. You can even consult a costume specialist who can guide you to look your best in the right attire that is suitable for you.

There are many different types of tuxedos suitable for day and/or evening events. Tuxedo jackets are generally black or dark blue in color. Bright colored ones such as orange, blue, red and pink tuxedos are great for prom, parties and other occasions. Single breasted tuxedos are more suitable for informal and casual wear and double breasted ones are especially suitable for formal occasions. These kinds of attire are designed for day wear are usually in dark gray. You can wear dark gray tuxedos with or without stripes for day wear. Choose the classic black for evening official events and it is better to avoid black ones during day time.

If you are very much fashion alert, then it is better to go for a classic rented tuxedo. With this attire you can have unique style without paying much price for it. If you are tall and slim, any type of tuxedo suit will suit you. If you are too thin, then double breasted coat with big pads on shoulders might be the right choice. If you are short and thin, then single breasted jacket will be the best. If you are short and obese, then prefer wearing single breasted with padded shoulder. Stylish tuxedos are great for people giving much importance to style and trend. It is important to take care when wearing them for formal occasion. A formal one includes long black tailcoats, cummerbund, bow tie, and matching pants will give you impressive look for any formal occasion.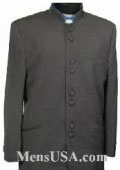 Red suits are becoming famous day by day. They are the best if you want to be a star at the occasion or event. It can make you look stunning and very attractive. They are available in different shades and are perfect for any wedding party. They are made of cotton so that they can be used for summer parties.

Tuxedo overcoats are available as single-breasted or double breasted. It helps to keep you warm and protect from cold frenzy winds. Double breasted overcoats are available with matching belts and are more suitable if you are not a trendy person. Single breasted overcoats are more suitable if you are looking for style and it can be worn openly and need not be buttoned up.

There are different types of attires available in the market and if you have been invited for an event and you are confused about selecting your tuxedo, you can consult a salesperson who can guide you to choose the tuxedo which is perfect for your figure and the event.
Bookmark