Home > Articles >The Mens Suit Jacket: the Best Way to Look Stylish
The Mens Suit Jacket: the Best Way to Look Stylish
Suits can be defined as the perfect men?s wear which is a must have in their wardrobe. It is the best way to show your masculine physique and mens suit jacket can build or destroy your reputation for sure. It is always necessary to look for the best suits that are available which will match both your budget and style.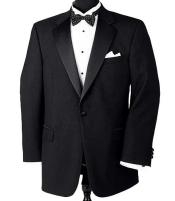 There are different types of suits that are available nowadays and people are always looking for the best one. Previously, suits were often used during any formal party which is mainly official in nature. Wearing suits apart from official purposes was as absolute no-no. Nowadays, suits can be worn at any occasion and at any point of time. Traditional suits are given a unique modern touch which makes it a complete fashionable yet trendy outfit to flaunt. These are available in various shapes, sizes, designs and colors. Formally, suits were preferred in three basic colors, like black, white and brown. But now people love to experiment with their style and it ended in different colorful suits. The mens suit jacket is the best part of the suit set that deserves special mention.
Jacket can be defined as the primary element of a man?s suit. To make a suit wear complete, you definitely need to choose the best quality jacket that will match the types of suit you are wearing. Mostly, jackets comprises of two buttons. Taller men can used those jackets which possess three buttons as it will suit their proportions well. The most important feature of a suit jacket is that the shoulder of the jacket must fall on your shoulder perfectly and the sleeve must end with the wrist bone. The mens suit jacket must comprise of half inch to quarter inch which will help you to show your shirt cuff. The sleeve consists of four buttons which always matches the buttons on the waist.
The jackets comprises of pockets as well. These pockets are different in designs and texture. In any formal wear, jetted pockets are commonly seen which is sewn into the lining itself of the mens suit jacket. Those suits which are not so formal in nature comprises of patch pockets. It is mainly found on summer suits which are perfect for any casual outing. Other than these twp, there are another two types of pockets which are known as flap pockets and hacking pockets. When we move up the jacket we can see another pocket which is known as breast pocket. It holds the handkerchief or the pocket square.
The mens suit jacket also consists of inside pockets which are absolutely perfect to store valuable items such as iPods, cell phones, checkbook, pen or even card case. Another important part of the man?s jacket is the vent. It can be defined as the flap like slits which can be seen in the bottom of the jacket. It helps the wearer to move freely and also gives easy access to the trouser?s pockets. It is always advisable to choose the best suits available in the market place and from some reputed and reliable stores. Then the suits can come with guarantee and will prevent the user from any negativity.