Home > Articles >Biker Boots for the Rider in You!
Biker Boots for the Rider in You!
A pair of Biker Boots can do wonders to your entire appearance and make you the cynosure of the entire party! So go ahead and get a pair for yourself at the earliest.
Biker boots, as the name suggests, was originally made for satisfying the requirement of motorcyclists and bikers around the world, including those who are a part of the activity professionally as well as those who are just biking around for the fun of it. Now, what is new about Biker Boots which you didn?t know before? You are getting these boots at an amazing range of price and style which makes them accessible for the common masses as well.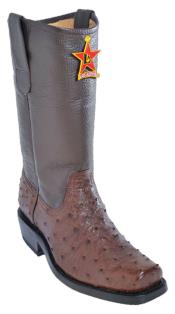 These boots came into vogue quite some time back and have been making a fashion statement ever since then. They form a proud part of an average person?s wardrobe especially those who claim to be completely aware of the latest fashion updates. Biker boots are available in a variety of color and sizes. So, when you are planning to buy them you need to be hundred percent sure of what size will fit you the most so that you don?t look like you are wearing your father?s boots!
There is something about the fit and style in this particular type of boot which makes them so popular in all corners of the world. Right from a teenager to a middle aged man will love to own a pair of Biker boots just to get a feel of the confidence that it gives them as they put on a pair. Usually these boots are knee length and come with heels which aid the biker in riding.
In order to get the right pair of boots for yourself you need to spend a bit of time researching the online catalogues offered by almost all the online stores and study the colors, patters, textures and finishes that is available in these boots. This will give you a considerable advantage when you finally decide to buy a pair.
It is said that this kind of boots only get better with their age. So the older the boots are the more fashionable they look. So, go ahead and get yourself a pair as early as possible so that you can flaunt your own pair of Biker boots even 20 years from now. These are also called cowboy boots as this is where the origin of any and all kinds of boots can be traced. The style and cut of boots made for bikers are a lot similar to that which you get in your average cowboy boot.
Though they come in their own standard style and form, you can also get your own pair of boots custom made according to your choice of leather, texture, color and finish. You can take your pick from matte and glossy finish and a number of colors to suit your requirements. This apart, you also need to keep in mind the caring procedure for such boots in general if you want to see your boots give off the same shine and feel even after years of rough usage. These boots are available for wearers of all ages and genders, who can get them made according to their size and color preferences.