Home > Articles > The Best Business Suit You Can Ever Have - Mao Suit
The Best Business Suit You Can Ever Have - Mao Suit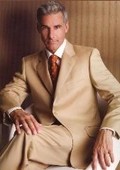 When you talk about business, it not only includes signing deals, but also the way you present yourself. Presenting yourself gives a first impression to your business. If you are not well groomed, it becomes difficult to take your business suit to the top. Therefore, there can be nothing better than the mao suits. These suits have originated from the Chinese culture. These suits are also known as Zhongshan suits. It is a Western business suit that often encouraged the Chinese citizens to wear it. But, you really don't have to travel so far in search of the Zhongshan suits. Our website www.mensitaly.com is always at your service to provide you with your needs.
A timeless style
Before you buy these suits, it is important for you to know the features of these amazing suits.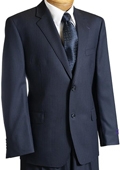 * The suits are made of polyester.
* It is usually comes in the form of 2 piece suits.
* The colors available are olive green, gray, black and navy tuxedos. These are the must have colors in your wardrobe.
* The pants of these suits are baggy in nature.
* It has a tunic style jacket that has a flipped collar along with four pockets.
The suits have a very pleasant look that perfectly fits a businessman. It has an elegant style and is now worn by people worldwide. It is widely acclaimed by the people because of its unique comfort and sophistication. Our website offers you mao suits for sale to provide you the ultimate benefit of looking like a perfect businessman. These suits are particularly meant for the formal occasions.
A long lasting impression
A formal event can't go without the mao suit jacket. It makes you look like a gentleman. A white, black or a gray jacket will enhance your look. A superior look is guaranteed when you wear these impeccably stitched jackets. Today, every man is aspiring for the mao suits because of its inbuilt sophistication. Are you wondering what to wear on an early morning business tour? Pick up the these uniquely designed suits from our website at the best price. A comforting style yet an elegant style is guaranteed.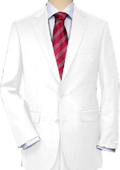 Bring out the gentleman in you
Yes, with the chinese tunic suits you can gift yourself a different style. A handsome and a masculine look is all you would always wish for. And this is what you will get when you will wear these tunics. The materials used are so comforting, that there would be no sense of uneasiness. Be it a single breasted or a double breasted, you would get it all in our website. For the office goers, you can collect a wide mao suit costume. You can really forget about the regular hassles of deciding what to wear!
The mao suit is a great way to freshen up your closet and create a unique style in business. Grab the latest offers from our website www.mensitaly.com and relax till it gets delivered at your doorstep. Fill the carts now!