Home > Articles > The Art of Choosing, Buying, and Wearing Formal Suit
The Art of Choosing, Buying, and Wearing Formal Suit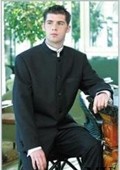 If you take a close view of the way of people look at each other, you will come to know about the fact that instead of judging people by what they have got inside, people tend to judge others by the appearance or look. Since ancient times, when people started to acknowledge fashion, certain rules and regulations have been established with the passage of time regarding style and fashion sense. Over the time, people started living fast, competitive lives and need to balance both personal and professional world well enough to be successful in life. To express the sincerity and seriousness in the workplace, men like to wear formal suit.
You might have noticed that most of the accomplished men prefer to wear formal business suit to show the gravity of their position in society or the workplace. Our website www.mensitaly.com comes up with a wide range of formal attire for men at affordable price.
Significance of Formal Business Suit
Men with decent look and strong personality will always create a powerful impact on others by ensuring success on every field of life. Whenever you notice a man with luxurious and dignified look, people instantly tend to consider and refer that man as reputed, respected and successful one even if he might just have started his career. Therefore, the appearance can change the world around you only if you know the art of wearing formal suit for men. If you want to create magical images that people would always start to like and trust you from the very first sight, you have to create an individual fashion or style statement. Although designer business suits are one that made with extreme diligence, innovative thoughts and soulful ideas, they might cost you a fortune. However, if you know the right place to purchase this world wide-acknowledged clothing, you will be able to gain respect, reputation and trust from your surrounding people.
How to Purchase Business Suit for Men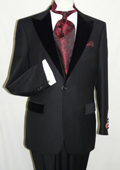 If you are looking for business attire, purchasing formal clothing needs some planning. To get the best quality product and value of your money, you have to know the right time and place of shopping. Therefore, to make your shopping fun, successful and easy, you have to maintain the following shopping guidelines.
* Make Schedule -
You need to give yourself enough time to shop in a relax way because people tend to make shopping mistakes when they are in a hurry.
* Quality Check -
If you want to look sharp and invest your money on something worthwhile, always go for the supreme quality product as they provide both durability and authenticity.
* Color Quotient -
To project a strong business image, you have to pick up colors that show the power in your nature. Generally, dark neutral colors like black, charcoal, gray, navy blue are ideal for both men formal and men semi formal wear.
* Expert Help -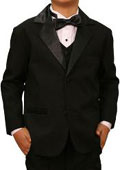 Most of the top rated brands, designers and clothing stores offer expert help to ensure perfect fit and outlook.
* Trial and Error method -
You can always opt for trial before purchasing the valuable business outfits for your closet to make sure about its suitability.
Now, once you start following the suggested guidelines, you will be able to master the art of choosing, buying and wearing formal business attire whenever and wherever you want. Visit our website www.mensitaly.com to check out the latest deals.