Home > Articles > Take your Style to a New Height with the Fancy Dress Suit
Take your Style to a New Height with the Fancy Dress Suit
Heading to a party, but don't know what looks good on you? There is nothing to worry; you can wear a fancy dress suit along with stylish accessories to steal the show. Be it a friends gathering or an office party, wearing a suit can never go wrong. All you got to do is dress smartly. Here, you have the liberty to include all types of accessories, but make sure that it doesn't overshadow the main suit look. For a party, the dress down look is recommended. Here you can play with colors, patterns and so much more. Break free from the formal look and try something new. But again, this must go well with your style. We at www.mensitaly.com, bring out the latest collection of menswear for men belonging to all walks of life. Not just this, there is a pretty huge collection of accessories to steal your heart.
Dressed down for casual parties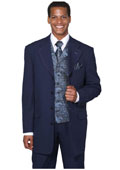 This is completely a wrong thing to believe that you cannot wear suits to party? Well, you can, provide you know how to get the look. Remember that party is not the place where you turn up in a look like you are heading for a board meeting. What you can do, for a casual friend's party wear a solid color fancy dress zoot suit along with contrasting tie. For instance, pick up a brown or deep blue colored suit along with a maroon shirt and loafers. Loosen up the tie; this will give you a relaxed feeling. You can also roll up the shirt sleeves for a cool chat with friends. You can pick up a tie in different patterns or designs. This looks great.
The weekend party looks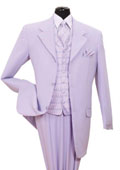 Heading for a weekend party might be interesting and exciting. Why not rise up the mercury? Sport a party costumes suit along with the colorful dress shirt. Include a stylish brogue and a hat and you are good to go. In case of accessories, do away with. Let the clothes speak on behalf of the accessories.
Comfy beach party looks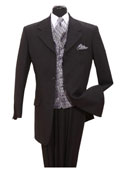 If you are being invited to a beach costume party, you have two options in your hand. Either you can bring out the costumes for costume party like the others, or sport a different look. You can pick up light or neutral shaded linen suits. It goes well with the weather if it is summer. Along with it you can wear stylish hats and a big dial watch. That is it. In case of footwear, you can opt for loafers. You can opt for a tie or go without it.
Look for the business party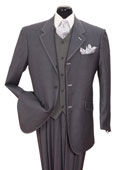 The business party demands a semi formal look. So, you can wear almost anything that you like. Remember not to go over the top. Keep the look simple. Wear a fancy dress costume suit in navy or gray or black. Pick up a shirt with contrast to the suit color. For instance, if you wear a navy suit, you can pick up a light blue shirt and a navy tie. Going for a matchy- matchy look is fine.
Accessories to go with party suits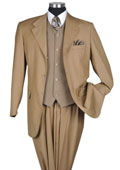 In case of accessories with fancy stacy adams dress shirts there are so many options for you. Pick up cufflinks, ties, watches, belts. Whatever accessory you choose, it must complement your outfit. Our website brings out a huge collection of suits, wing collar shirts, trousers and more. For a better shopping experience, our website www.mensitaly.com is your destination.