Home > Articles >Shopping Guidelines For Tall And Big Tuxedos
Shopping Guidelines For Tall And Big Tuxedos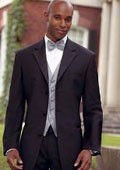 Finding tuxedos for big and tall men might seem a nightmare to most of the people. People either come across apparels that are large and loose or quite short and tight fitted. In both the cases, big and tall men will look odd. Most of the brands, designers and clothing manufacturers create and produce clothes for people with average and slim sizes. Therefore, people with large body frame and tall height feel embarrassed and ashamed to go out and attend gatherings and parties. In order to look decent, large size people need to look out for outfits that will suit their body type by hiding the drawbacks of their feature and enhancing the positive sides.
Our websites www.mensitaly.com come up with a wide range of clothing line, especially for big and tall people. You will be able to get plenty of options to get the right tall and big tuxedos.
The Perfect Way to Find Big and Tall Formal Wear
Most of the men need to wear formal attire irrespective of their size whenever they are going to attend formal occasions. Therefore, tall and big tuxedos and suits are ideal outfits to include in your closet for creating variation in formal clothing line. Now, big and tall people might think that they will not be able to acquire a fashion statement or wear stylish apparel for their exceptional size. However, they just need to know the proper place and the art of wearing tall and big mens suits and tuxedos. When you are looking for big and tall men's clothing, you need to keep certain tricks in mind to get the perfect one that will not only suit your body type but also help you to enhance your persona. For instance, you have to avoid heavy materials and opt for the lightweight ones to stay comfortable and look ravishing. You have to choose appropriate colors like black that will enable you to camouflage your bulge.
Vital Criteria for Big and Tall Men's Formal Clothing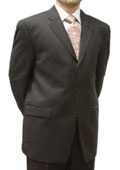 When you are searching for large size clothes, you need to gather knowledge about some designer, brands and clothing manufacturers who are specialized in the area of big and tall clothing to provide the perfect combination of fit and length. For example, apparels of big mens warehouse take care of minute details such as suit jacket lapels, ties, pants and more. You need to know that large lapels will make the broad chest appear fuller whereas thin ties should be avoided, as it tends to highlight the large frame. You should remember that trousers or pants play a major role to complete your entire formal look too. You also need to determine the style of tuxedos or suits through trial and error method. People should consider taking advices of fashion experts that are available in most of the reputed and popular stores. The last but not the least important criteria of collecting Macy's big tall formal wear and celebrity suits is to ensure the perfect fit or tailoring while before making payment.
Our website www.mensitaly.com provides you with a plethora of options in big and tall men's formal wear in order to get the proper size, apt color and cut, suitable style and more. In addition, our website also allows you to purchase accessories and footwear to match with your entire look.