Home > Articles > Opt For Slim Fit Suits To Get Well - Structured Look
Opt For Slim Fit Suits To Get Well - Structured Look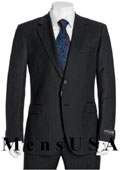 Nowadays, men are quite conscious about their look and well-structured men always want to show off their physique through proper outfits. Therefore, if you are owner of good physique, consider wearing slim fit suits to highlight your manliness. Loose fitted outfits are things of past and slim fitted attire are having increasing demand in the clothing market. Moreover, the wonderful modern trend of narrower cut in weddings suit have become a milestone in the fashion world.
However, the narrower cut can even serve both the personal and professional needs of modern men. Nowadays, men constantly have to keep balance in between their personal and professional life. In order to maintain that balance in your clothing line, you should opt for slim fit black suit that serves different purposes of life.
Our website www.mensitaly.com gives you the opportunity to collect different types of slim fitted clothing to fulfill your distinct requirements and demands of fast competitive life.
Some Important Guidelines to Complete Look of Slim Fit Suits
Style -
You should know that skinny fit suits come up with a narrow waistline; low rise, flat front, slim and tapered trousers along with narrow shoulder detailing.
Detailing -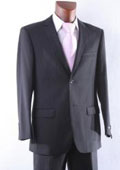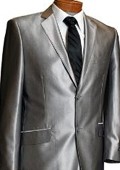 The stylish slim fit tuxedos or coat should provide neat and tidy shoulder line with seams that helps to enhance your widest points of the shoulders. Moreover, you should also go for slim fitted dress shirts when you are wearing an entire slim fitted formal outfit.
Fit -
However, the fit should not be too tight or too loose and you should be able to slip your hand at ease in between your jacket and chest. The fit of slim fitted trousers should fit comfortably on your hips and hang loosely without providing a skinny look.
Our website www.mensitaly.com provides you with all the slim fitted clothing items available in the fashion world at very inexpensive rates.