Home > Articles > Mens Tuxedo Shirt- Button Up Your Look
Mens Tuxedo Shirt- Button Up Your Look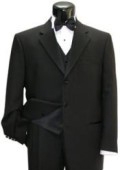 Tuxedo is a very common and popular semi-formal wear in a men's closet. Tuxedos add a different charm and elegance to a man's look and overall personality. But a tuxedo suit or for that matter any formal outfit of men is incomplete without a well fitted and matching shirt. A shirt is the most defining feature of any suit and it can make or mar a look. Thus, it is always good to invest in a well stitched and quality shirt for an enhancing look and comfortable touch. A shirt can also be distinguished according to the cut and angle of its collars. The major types of collar are turndown collar shirts, button-down collar shirts and wing collar shirts. Button down collar shirts being the most informal ones, do not usually find place in formal clothing range.
Formal shirts can be classified as turndown collar shirts and wing collar shirts. So, there are basically only two main types of mens formal shirts . Firstly, turndown collar shirts that are further narrowed down as point collar shirts and spread collar shirts. Turndown collars form an angle as its collars are turned down. Point collars have a cut that elongates the pointed look of the collars that are very close. Point collars are the most common collar type used in the 90% of the shirts.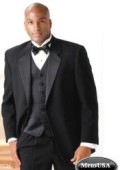 Spread collar is another type of turndown collars and has a wide name between the tips of the collars justifying its name. Second comes, wing collar shirts that are also popularly known as collars worn with tuxedos. The winged collar is a short collar with no turndowns, instead have its tips standing up and pointing horizontally, resembling wings and thus, the name winged collar.
Wing collar shirts or tuxedo shirts are the most formal type of collar and does not go with any casual wear. Both turndown collars and wing collars can be worn with a tuxedo but wing collar gives a tuxedo much more classic and sophisticated touch. A winged collar tuxedo shirt reminds of the golden era of menswear.