Home > Articles > Men's Suits With Vests Add Dignity To Your Appearance
Men's Suits With Vests Add Dignity To Your Appearance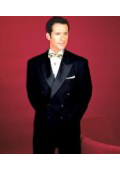 Vests are a part of a formal suit worn by both men and women. They are sometimes termed as waistcoats or sweater vests also. For convenience' sake, nowadays most of the attires are available in a complete set like the Men's Suits with Vests. There are various cuts and designs in these vests and the most common ones are the single-breasted or double-vested Men's Suits with Vests.
The attire of a man speaks a lot about him. The suits that he wears express his status and tastes. Moreover wherever he goes he has to dress up perfectly well to maintain his dignity. So the choice of the business suit with Vests is very important. You must lay stress on the particular cuts and fits of the vests to enhance the entire look. At MensItaly, you will get a huge variety of vests to wear with the suits.
All the branded vests are well stitched from the most comfortable fabrics and embellished with equally well to get the stylish look. Those men who have a lean structure look extremely handsome in the Men's Suits with Vests. The shoulders are padded so that you get a broad-shoulder appearance that often enhances the looks of a man. If you choose to buy the complete attire where the vests are a part of the suit, then you need not worry much about the designs or colors.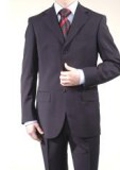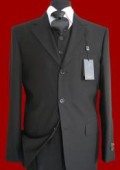 But if you want to go for separate vests so that you can mix and match them the other suits as well, then pick out the colors that match the suits that you already have. Suede vests offer an interesting look. The metal buttons stitched on them offer a glamorous show and when teamed up with the appropriate suits you are sure to show off your own style and unique identity.
If you are in a hurry and do not have time to buy your clothes, then purchase online from www.mensitaly.com. The men suits with Vests available here are no doubt the best in quality and style. They are designed and paired up by the professionals who design the suits. So their choice cannot ever go wrong. But make sure that the attire fits you well and the other accessories that you wear with them are just appropriate for the event so that you can win the show with your pleasing and smart appearance.