Home > Articles >Men's Church Suits To Look Decent
Men's Church Suits To Look Decent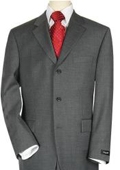 Men attending church services always wear business suit. They may be casual of the formal ones but are mostly of the sober colors that look good on such occasions. Special occasions on the church premises like weddings or funerals call for special types of Men's Church Suits.
At MensItaly, there is a huge collection of suits for men that they can wear to the church. The most common ones are the single-breasted stylish suits that have either two or three buttons. These suits often come is subdued colors like black, navy, tan or charcoal gray. The designer double-breasted Men's Church Suits are worn on special occasions like weddings etc. You will get a variety of fabrics used in making these attires that brings in the quality differences. At www.mensitaly.com you find some of the best qualities of suits that you can wear to the church at reasonable prices. The designer suits are naturally high priced but during year-end sale or other festive occasions, you can pick up some of the best of Men's Church Suits at reasonable prices.
If you want to buy the best of suits that will make you look smart and sophisticated and will be within your range, here are some tips that might help you to do a satisfactory shopping for the Men's Church Suitswith belvedere shoes.
Fabrics used in making the church suits are normally wool blended with cashmere. They are extremely comfortable and look decent in well-groomed men especially during the winter season. There are cotton suits as well that offer a great look and ultimate comfort during the warmer seasons. It is up to you to decide what to wear. But it will be a right decision to keep a variety of Men's Church Suits in your wardrobe to wear in different weather.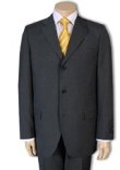 Another factor that most men are not aware of is the fineness of the material. You will often find labels with numbers especially on the branded suits that are the indicators of the fineness of the fibers. Higher numbers denote thinner fabric resulting in smoother and silkier feel.
You can know the strength of a fabric by squeezing it. If the material returns back to its position then the fabric used in the Men's Church Suits is the best.
The fit of your suits must be absolutely accurate. Loose-fit suits will make you look bulky and silly whereas a smart-fit suit offers an elegant and dignified look even if the suit may not be very costly. Log on to www.mensitaly.com for all your needs in Men's Church Suits of the best kinds.